These free collage sheet printables are just the best cheap craft supplies for junk journals, mixed media and even as stickers for your laptop or water bottle! Includes a commercial license for printing.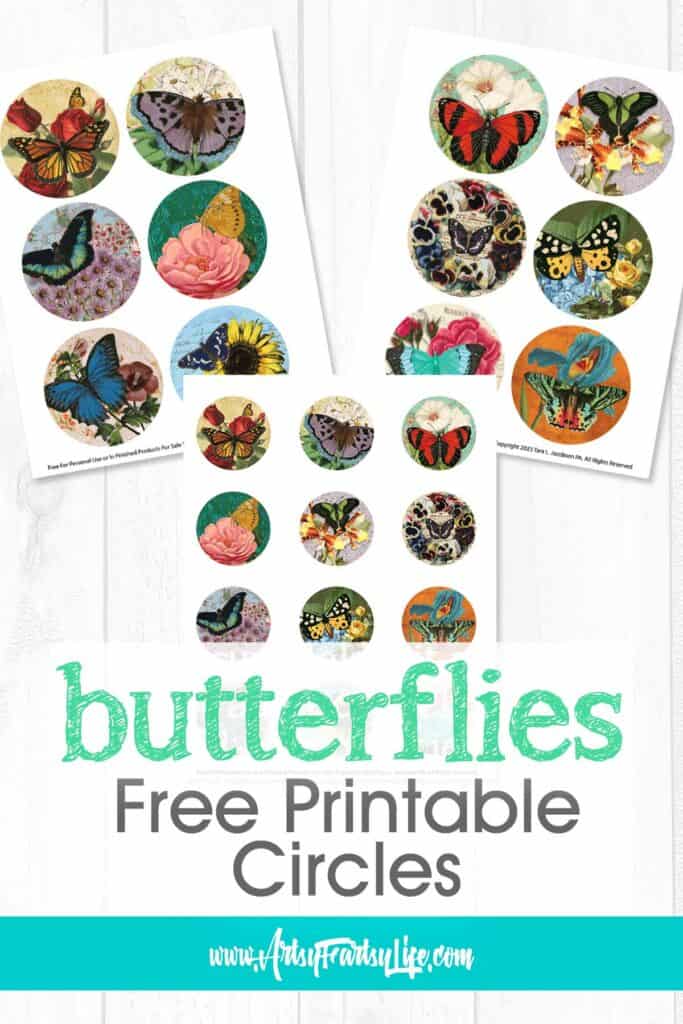 Please note: This article contains affiliate links, and that means that I may earn a commission if you buy something. Read my full disclosure here.
All The Butterfly Circles In One Place
I know I like to see what I am getting before committing to the scroll, so here are the butterfly collage sheets in one place.
They are a mix of 12 designs in big and little sizes!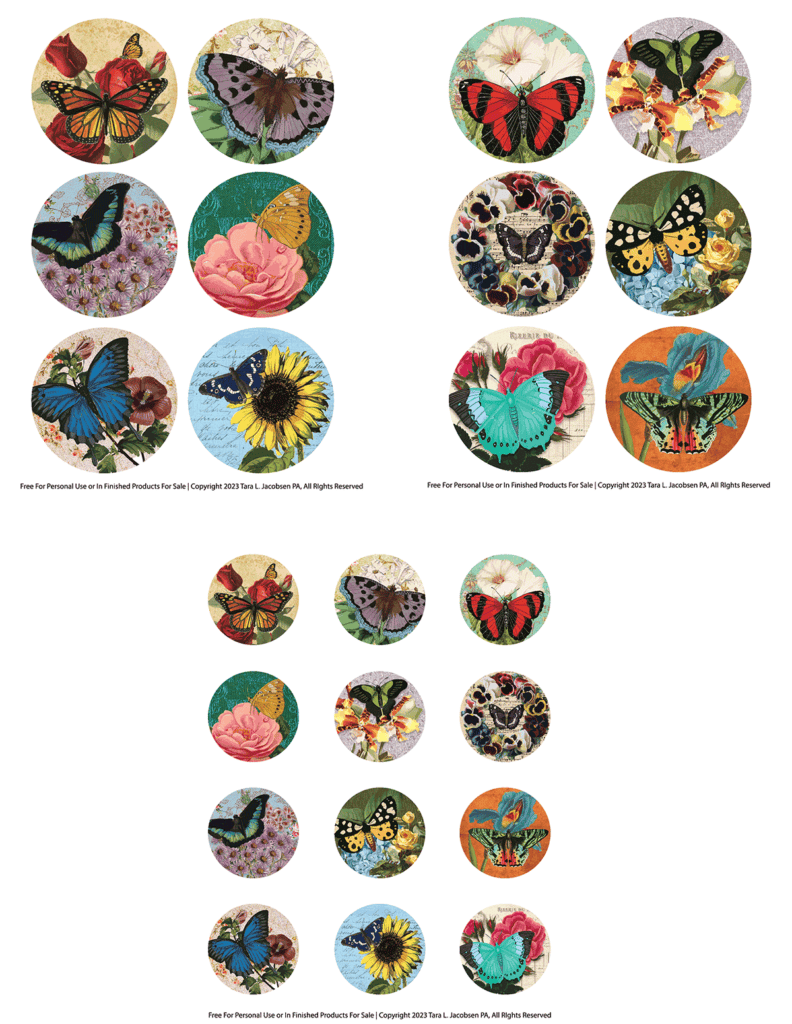 Why I Made These Free Printables!
I am an uber design nerd whose three core principles include "making pretty pictures"! The fact that I get to design cute circles like this and call it "work" is just so darn fun for me!
I used a combination of images from the Graphics Fairy and my creativity to make these freebies for you!
Why Are They Free?
I am so lucky to have ads on my site which gives the income and time to make freebies for my peeps!
Every time someone visits one of my pages I make a little bit of money… Whoo whoo! And NO! You don't have to click the ads to help.
But if you DO want to help, share the link to this page on your favorite Facebook group or Pin it to Pinterest for late. That helps more than you will ever know!
Commercial License For Printing
I LOVE being able to help small business owners by giving a free commercial license for printed products made from these collage sheets!
Here are some cool ways that people have sold them:
Printed out and sold as whole collage sheets at a market
Used as collage fodder for a junk journal that was for sale on Etsy
Sold as printed out stickers on their own website (let me know if you would like the PNG files!)
Functionally, as long as you print them out you are great!
That said, there is no license for these to be shared or sold digitally (except by my besty Rebekah!)
Please do not email them, post them on your website or sell digital downloads. You can't add them to Google drive or Dropbox and share a link to them either.
If you do want to share them with a friend, please just send them a link so they can get all the cool freebies too!
How To Print The Digital Downloads
These are super easy to print out! I formatted them to print on 8.5″X11″ in case you want to print them at home on your printer.
I like to use either bright white presentation paper or cardstock since I think that makes them more colorful and also a little bit sturdier to use in my mixed media artwork!
Get The Collage Sheets!
It is super easy to get these free printables! Just sign up for the freebie library and you will get access to tons of free printables (with more added every week!) Click here if you already have the password … it is in the newsletter every week!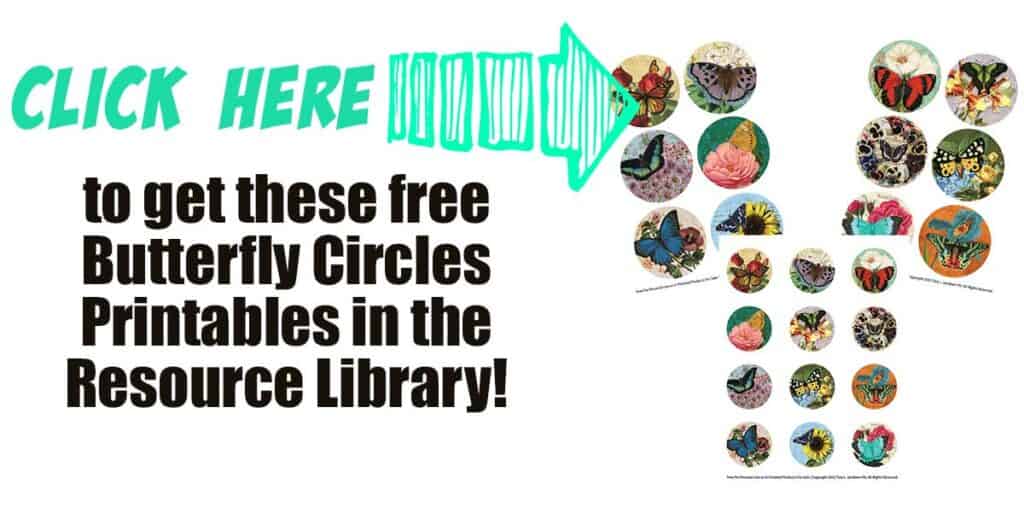 Free Printable Butterfly Circles For Mixed Media, Junk Journals or Stickers Wrapup
I hope you have just as much fun using these free printables as I had making them!
I love getting suggestions from my readers about what they would like to see next, if you have a great idea please send me an email, tara@marketingartfully.com and let me know what you would like to see next!