I made this free printable doodle template so I could use them as cool mark making designs in my mixed media artwork or bullet journal! Commercial license included!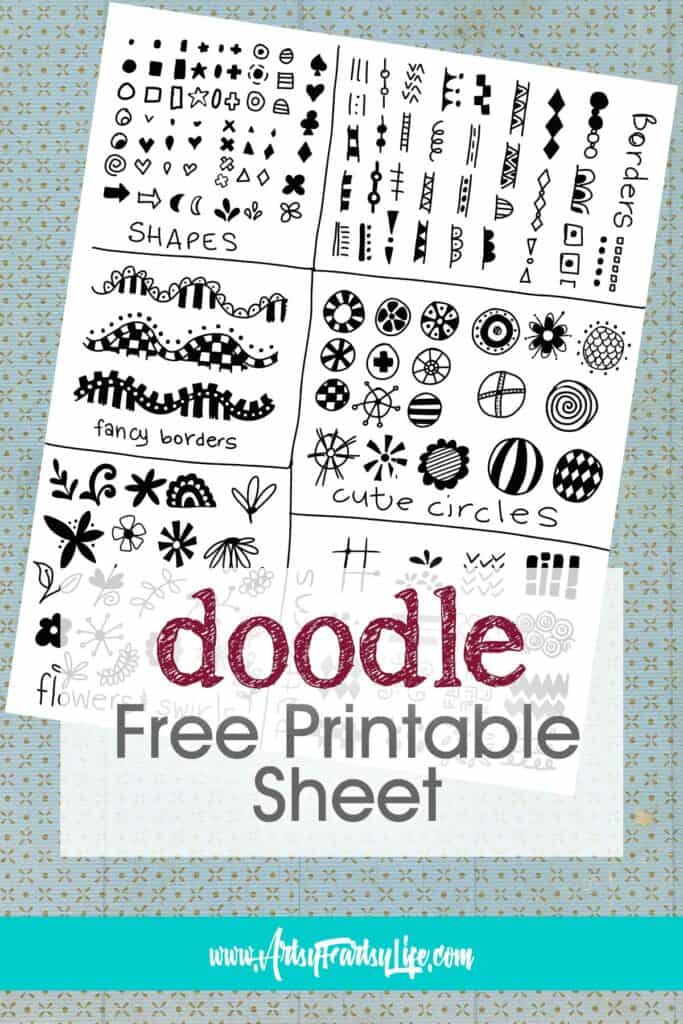 Please note: This article contains affiliate links, and that means that I may earn a commission if you buy something. Read my full disclosure here.
Watch Me Draw The Doodles!
I love watching how these doodles all came out…. I drew them myself on my iPad with Procreate.
The Doodle Sheet!
I like to see what I am getting before I commit to downloading something so here is the whole doodle sheet so you can see it (get it down below!)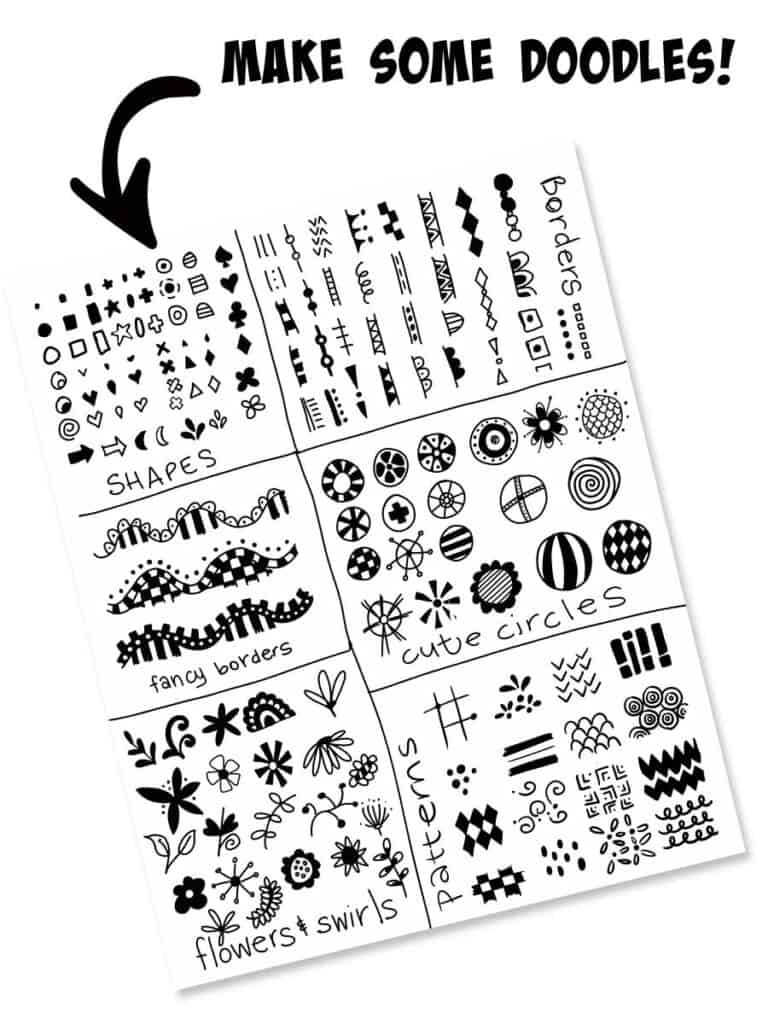 Additional Resource: Free Bullet Journal Symbols Printable
Why I Made This Free Printable Doodle Worksheet
Not going to lie, it has been a hot minute since I have done anything arty…. sigh. I have been cranking out blog posts and free printables, but not focusing on my art nearly enough.
So when I decided to make art every day next month I got super stressed out about mark making… I KNOW those two things aren't exactly aligned, but it is what it is with being neurotic!
Anyways, I wanted to have an easy to use reference for myself with making marks for my mixed media or iPad drawings, so I drew this sheet for myself on my iPad.
Why Is It Free?
When I was doing the research for the keywords for this post I saw a lot of sheets like this for sale on Etsy, and YAY! I love when creative types get to make money.
That said, I make money by having people come to my website to visit and then displaying ads on the pages.
I make a tiny bit of money each time someone visits so it is worth my time to make freebies for you (and me!)
Commercial License
I am super obsessed with copyright, IP (Intellectual Property) and trademark over on my marketing site so I NEVER use anything that I don't know the provenance of or that doesn't explicitly state that I can use it for commercial use.
That said, I am aware that random shapes can't be copyrighted, but this sheet can be…:)
So feel free to use any of the marks I made in your art, it will make my heart so happy to see any art you make inspired by it!
Just don't distribute the page itself… if you want to share it with a friend give her the link to this page and she can download it herself!
How To Print This Out
Super easy printing on this one! Just print it out on 8.5″X11″ copy paper.
It is black and white already so no fancy printing required!
How To Get The Doodle Sheet
I have this doodle sheet, a color guide and SO MANY free printables in the resource center! Click the picture below to get your password! (if you already have the password you can enter the library here)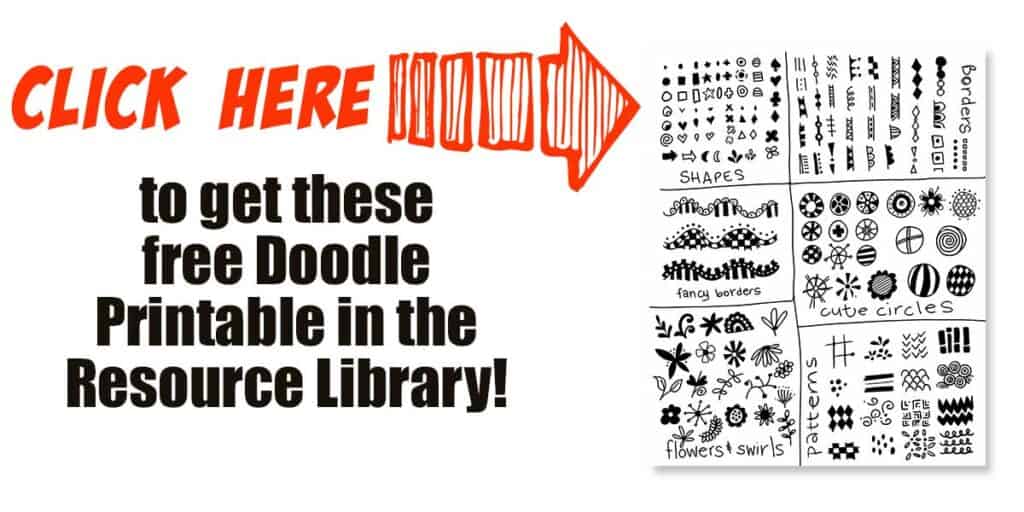 Doodle Sheet Wrapup
I hope you get inspired by this doodle guide as much as I have! I had so much fun looking at artwork and digging deep to figure out how to make doodles and patterns that I could use in my own way.
If you have any more suggestions for free resources that you would like me to make, shoot me an email (tara@marketingartfully.com).