These super fun free printables are perfect for your beach themed journals, mixed media art, greeting card toppers or scrapbook supplies! Includes free commercial license for printing!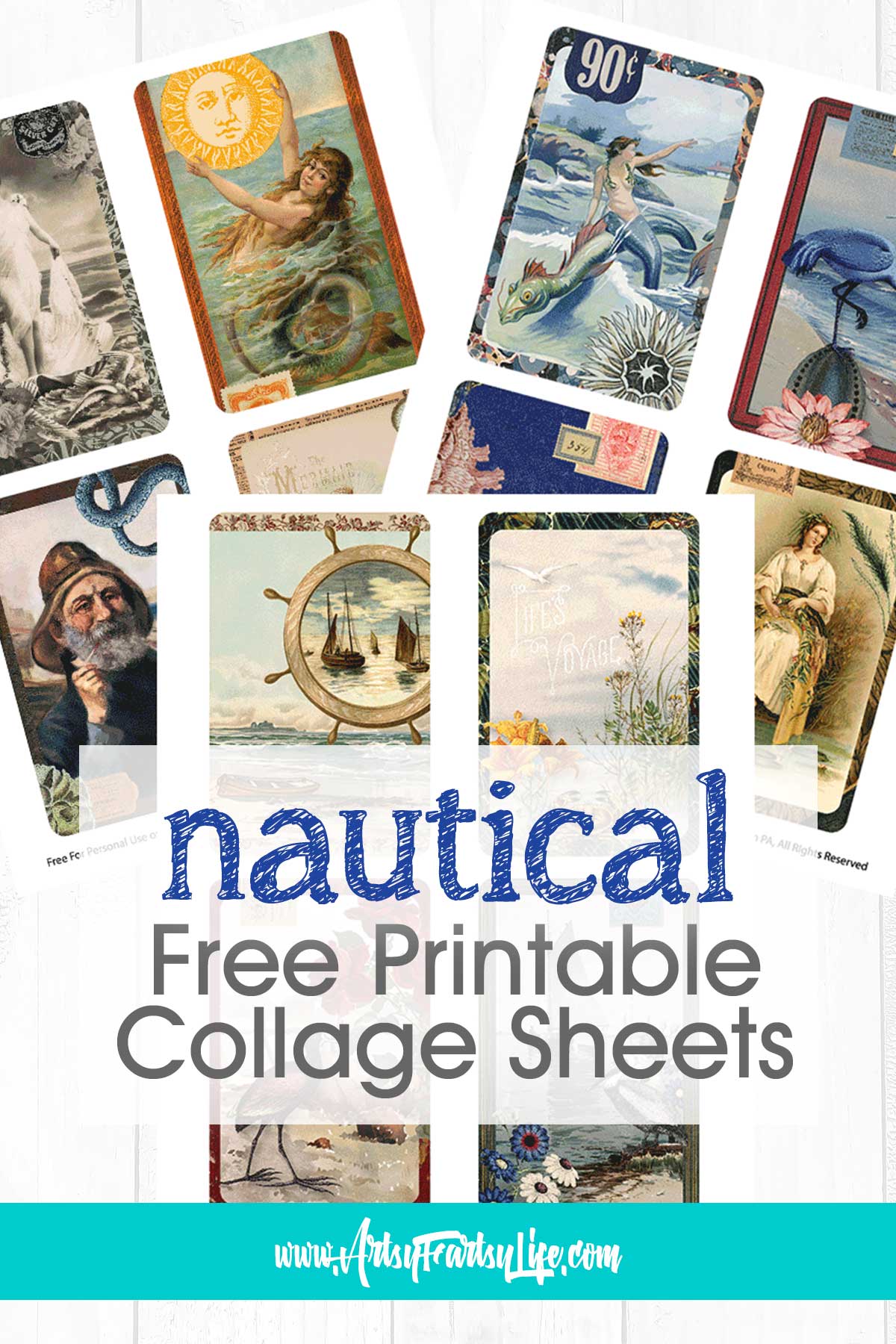 Please note: This article contains affiliate links, and that means that I may earn a commission if you buy something. Read my full disclosure here.
All The Nautical Printable Cards
I use these kinds of printable cards for junk journals, backgrounds for greeting cards and in pieces and parts for mixed media.
I know I like to see what I am going to get so here are all the cards that come in this set!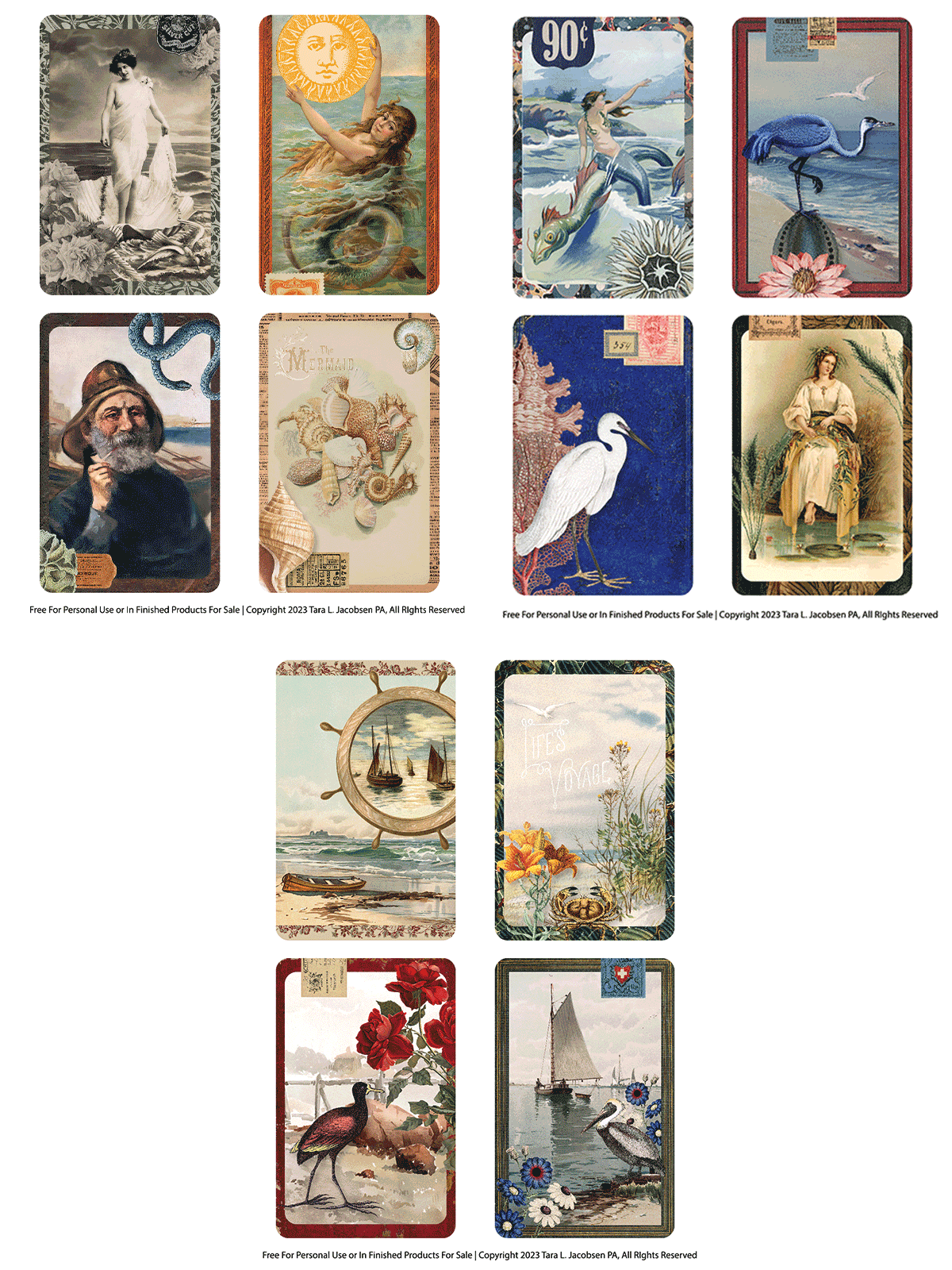 Why I Made These Free Printables
I am a graphic artist AND a junk journaler so I keep my ear to the ground to find out what the gals might need for their junk journals!
For these I used a combination of my creativity and public domain images from the Graphics fairy!
Oh and this is my year of free so I am giving away A LOT of printables, make sure you sign up to get the newsletter so you don't miss any!
Why Are They Free?
I love that because I have ads on my site I get a wee little bit of money every time someone comes to my site. This allows me to take the time to make freebies for me and you to use in our art!
And nope, you don't have to click the ads to help, but if you DID want to help, share this page with your Pinterest friends or on a favorite Facebook group!
Free Commercial License For Printing
I allow almost ANY commercial product to be made with these as long as they are printed out first!
For example, a fellow in Africa sells the printed pages whole as collage sheets, and many of the gals use elements in Junk Journals they have for sale on Etsy.
There is no license to sell or share these digitally by anyone other than my besty Rebekah. You can buy these as cool printed products on our Paperly People store!
How To Download and Print The Printables
All of these collage sheets are in the freebie library that you can access below. Most come in PDF files that you can print on your home printer on 8.5″X11″ sized paper.
I like to use a heavier weight copy paper or high quality bright white card stock for these printables because it gives them more heft AND I think they print out more brightly!
Get the Printable Collage Sheets!
These and so many more printable collage sheets are available in the freebie library! Click the link or picture below to get your password! Or click here if you have the password already (I send it out in every weekly newsletter!)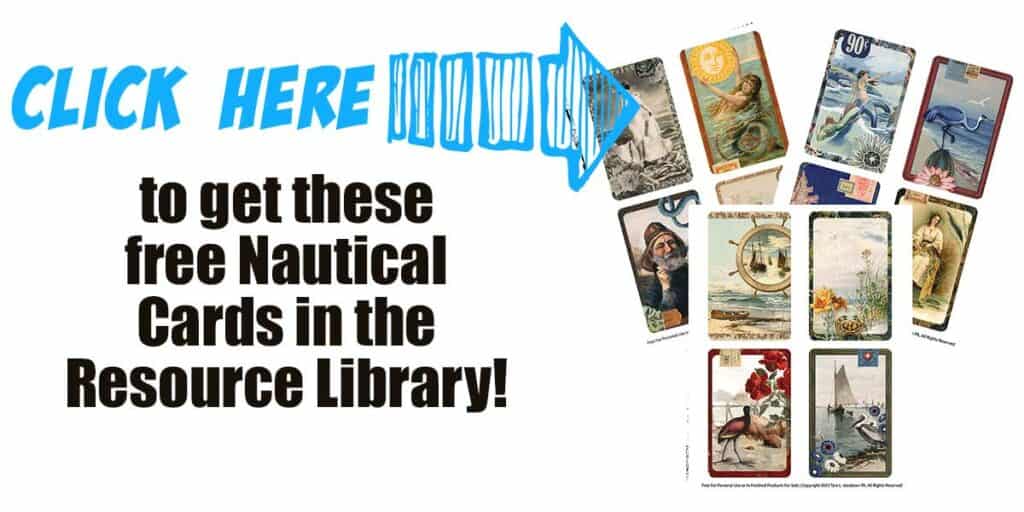 Free Vintage Nautical Ephemera Wrapup
Please let me know if you use these nautical collage pages in your art! I love to feature my peeps who have printed and used these works… email your art to tara@marketingartfully.com and I will add it to this post to show how you used them!
If you have any ideas for other nautical ephemera or other free printables you would like to see, please contact me to let me know!