These free printable stamps and tickets are the perfect addition to you Halloween Crafts, Vintage Scrapbook, Journal Art, Junk Journal and more! They are a spooky way to add pops of color to your mixed media, Junk Journal or Halloween Greeting Cards!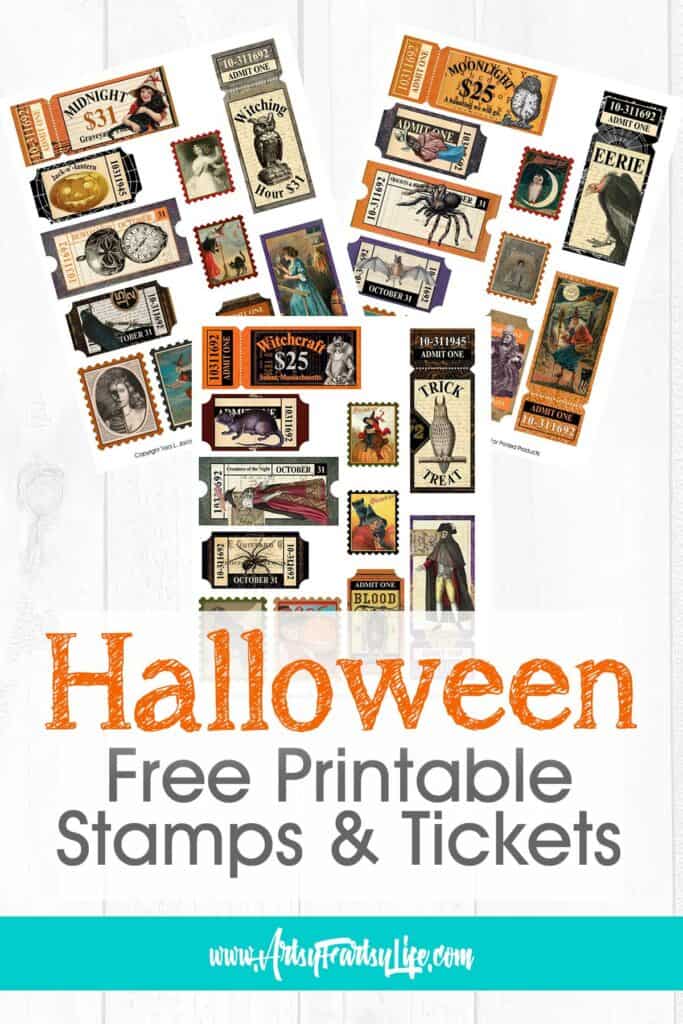 Please note: This article contains affiliate links, and that means that I may earn a commission if you buy something. Read my full disclosure here.
All the Halloween Stamps and Tickets
It is always fun to get to see what is offered before you have to scroll all the way down the page! I love how spooky and cool these tickets and tags came out!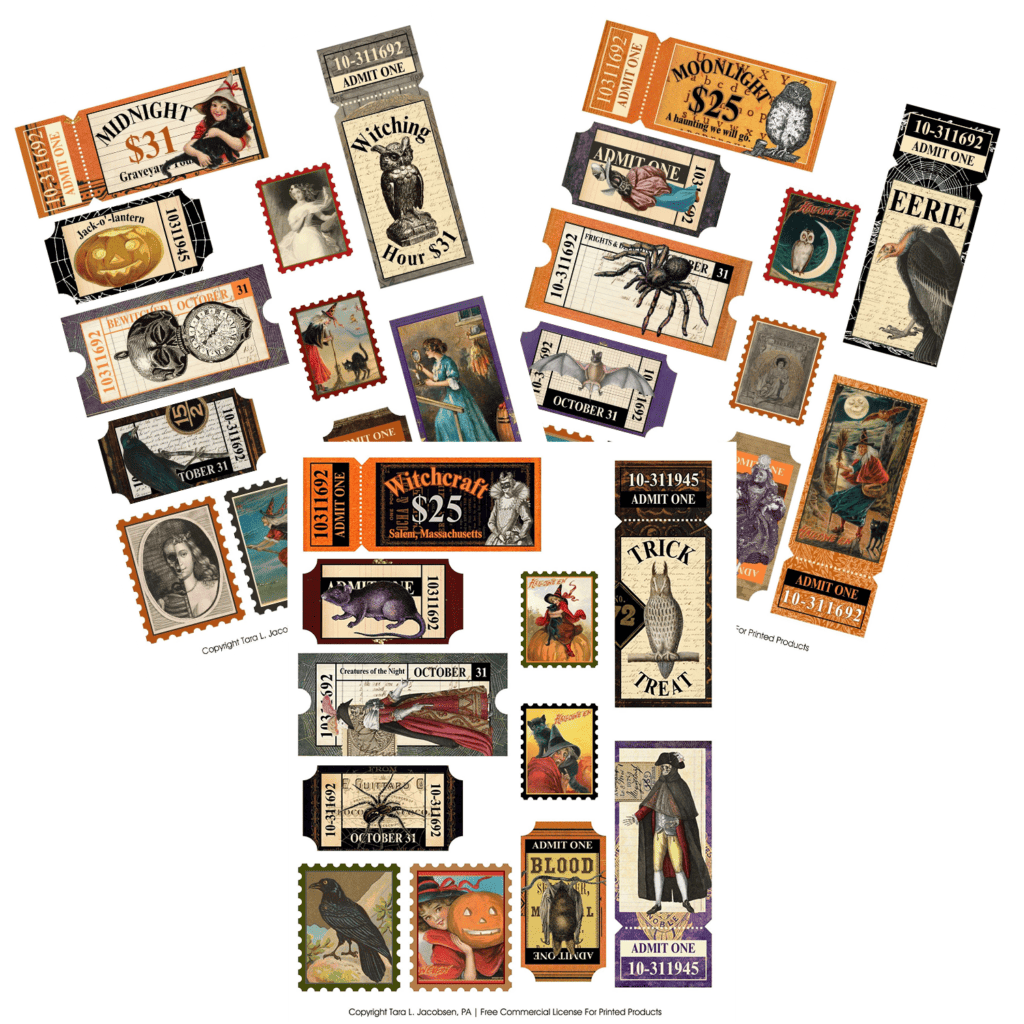 Why I Made These Printables
First off, I am a lover of all things Halloween! I was born two days before Halloween so from a young age I felt like parties, dressing up and walking around the neighborhood was my birthday right… ha!
Now that I am into Halloween Crafts and Decorating and Junk Journals I NEED to have cool Tickets and Stamps to use in my artwork!
I used a combination of my creativity, Creative Fabrica images and Graphics Fairy public domain images to make these printables!
Why I Give Them Away
I am sure I could make a couple of shekels by selling these on Etsy or my site, but I love having cool images to give to my peeps to help them make fun art projects.
Also, this is my year of free! I am making things to give away on my site at least once a week…YAY US!
Also, I am fortunate to have ads on my website which gives me the time to make these for all of us to use in our junk journals, scrapbook pages and mixed media!
Commercial License For Printing
There is an extremely liberal license for these collage sheets… as long as you print them out first, you can use them in goods for sale in any way you want!
Some people have sold them whole at a market, some have used them in junk journals or mini albums and some have sold them as gift tags in a bag.
Functionally, as long as you print them out first, you are golden!
There is no commercial license for distributing these digitally. If you do want to share them with a friend, just send her over here and she can sign up to get them herself!
How To Print Them
These collage sheets are formatted to print out on 8.5″X11″ US letter sized paper.
I like to use a heavier paper like 65 pound cardstock to print them because that gives them a bit more heft and stability (and I think they print out more colorfully too!)
Get The Halloween Tickets and Stamps!
To get these printables, click here to sign up for a password to the resource library! If you already have the password you can click here and go right to the download page (I send the password out every week in the email!)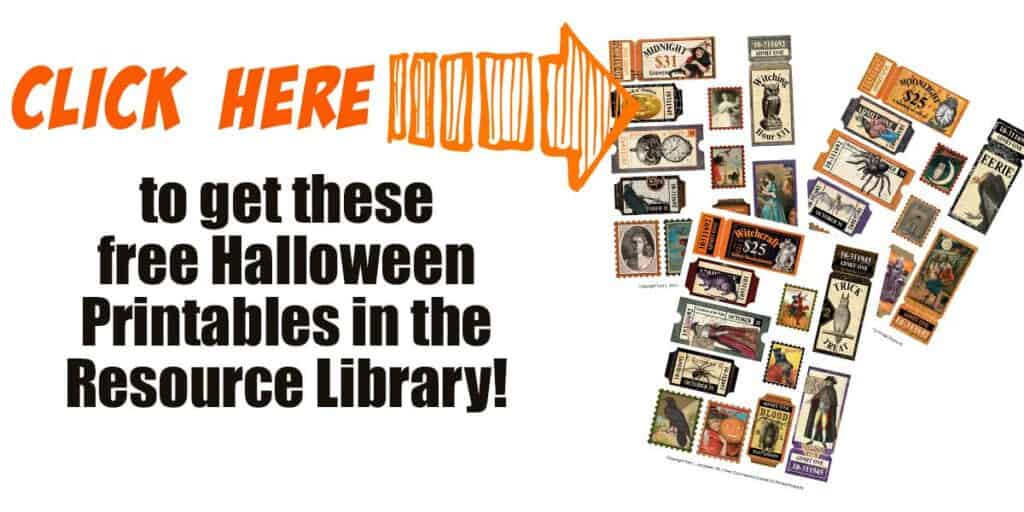 Halloween Tickets and Stamps Wrapup
I hope you love these Halloween printables as much as I do! I warms to the creepy cockles of my heart to be able to make fun printables that we can use to make to cool art and these are the perfect addition that I think we have been missing so far!
If you have any suggestions for other printables to use, please email me, tara@marketingartfully.com and let me know!