Looking for dark and creepy dark academia for your junk journals, mixed media or even Halloween printable decor? These free printables are perfect for adding a touch of goth to your artwork.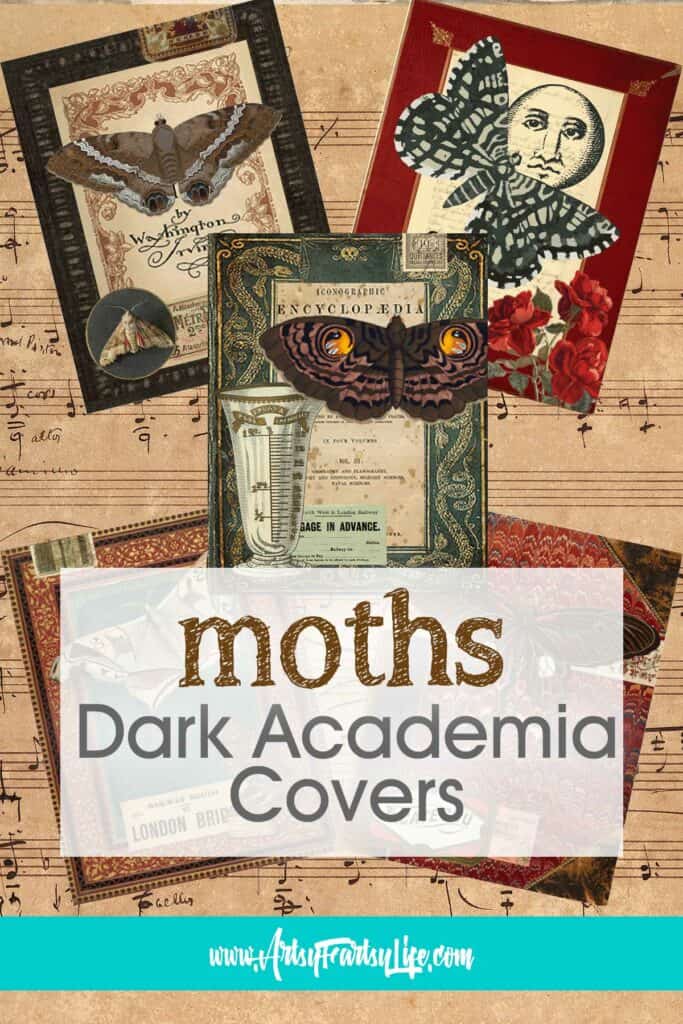 Please note: This article contains affiliate links, and that means that I may earn a commission if you buy something. Read my full disclosure here.
All The Free Moth Printables
I know I like to see what I am going to download so here are all of the dark academia aesthetic moth journal covers in one place! (log in below to get the printable versions!)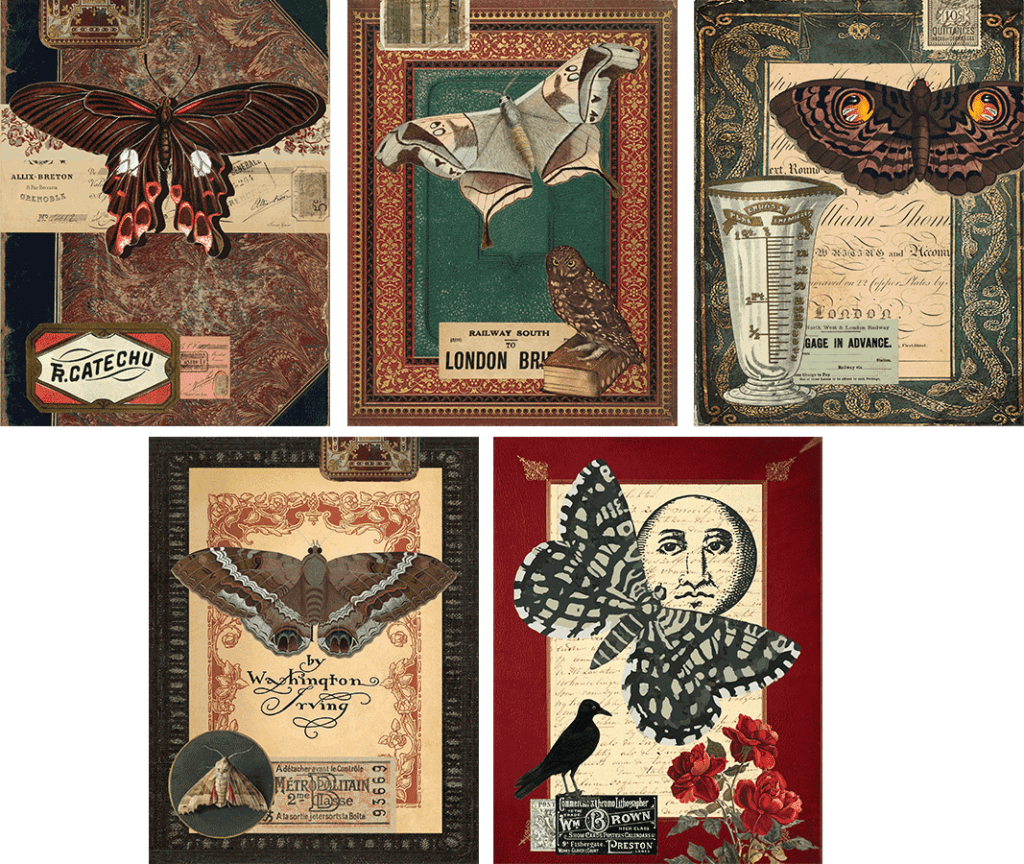 Why I Made These Moth Printables
I love doing graphic design AND making junk journals so making these kinds of printables is a fun way to spend an evening while watching Youtube!
I used images from Graphics Fairy, Creative Fabrica and my creativity to make these designs.
I also love, love, love Halloween so this kind of imagery was really a great fit for my aesthetic!
Why They Are Free
I am doing a year of freebies… I am giving away a ton of different free printables for my peeps to use in their junk journals, art journals and mixed media projects!
Also, I am lucky that I have ads on my website which allows me the time to make freebies to give away!
And no, you don't have to click on the ads to help, just being here is enough! But if you do want to help you can share this to your favorite Facebook group or Pin it to Pinterest.
Get Them In Real Life!
My besty has a store where she sells these as printable journals! Whoo whoo! Check out her shop here

How To Print These Out
These journal pages are made to be printed out on 8.5″X11″ US Letter sized paper.
I like to use either presentation paper or cardstock to print them on so that they have a bit of weight. You could also print them out on regular copy paper, although the colors might not be as sharp.
Commercial License
I have a super liberal license for use of these printed out! Functionally you can do anything with them as long as you print them…. here are some examples of ways people have used them commercially:
Printed out and used as decorations for a Halloween party table
Framed as Halloween wall art
Used as cards to be mailed for invitations
Sold whole at a craft show as collage sheets
They cannot be distributed digitally, so no email (except to your printer), you can't post them on your website, share a google link or put them anywhere online.
If you want to share these with your friend, just send them a link to this page!
Get The Free Printables
I have these printables in my freebie library! (click the link if you already have the password)
To get a password, click the picture below or click here to request a password!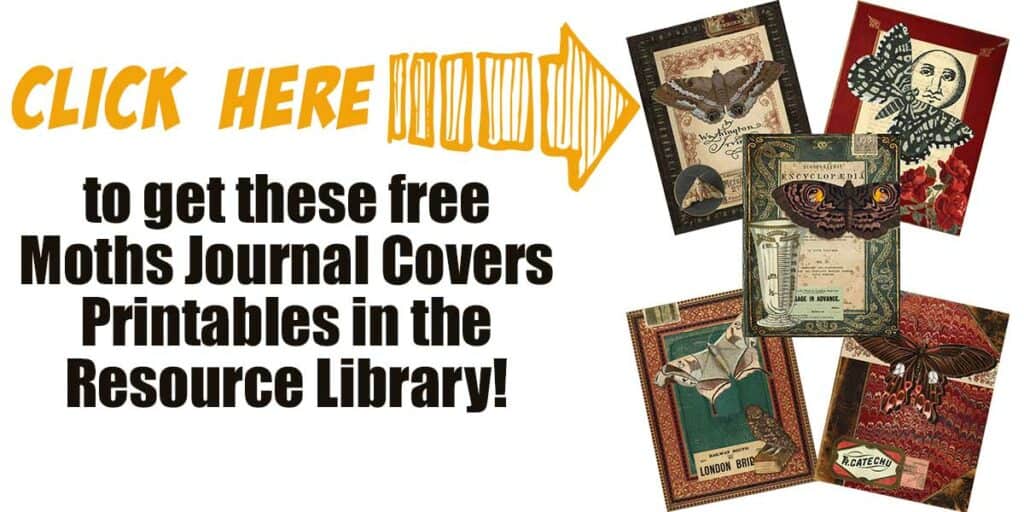 Moths Journal Cover or Halloween Decorations Wrapup
I hope you love these free printable dark academic pages as much as I did! I just can't with how dark and creepy they are (in a super friendly, secret history kind of way.. ha!)
If you have any ideas for other printables you might like to have, please email me (tara@marketingartfully.com) and I just might make one for you and all the peeps!