These free bee cards collage sheets are great for Scrapbooking, Junk Journals, ATC (Artist Trading Cards) or to use as ephemera in your creative projects! Includes a free commercial license for printing.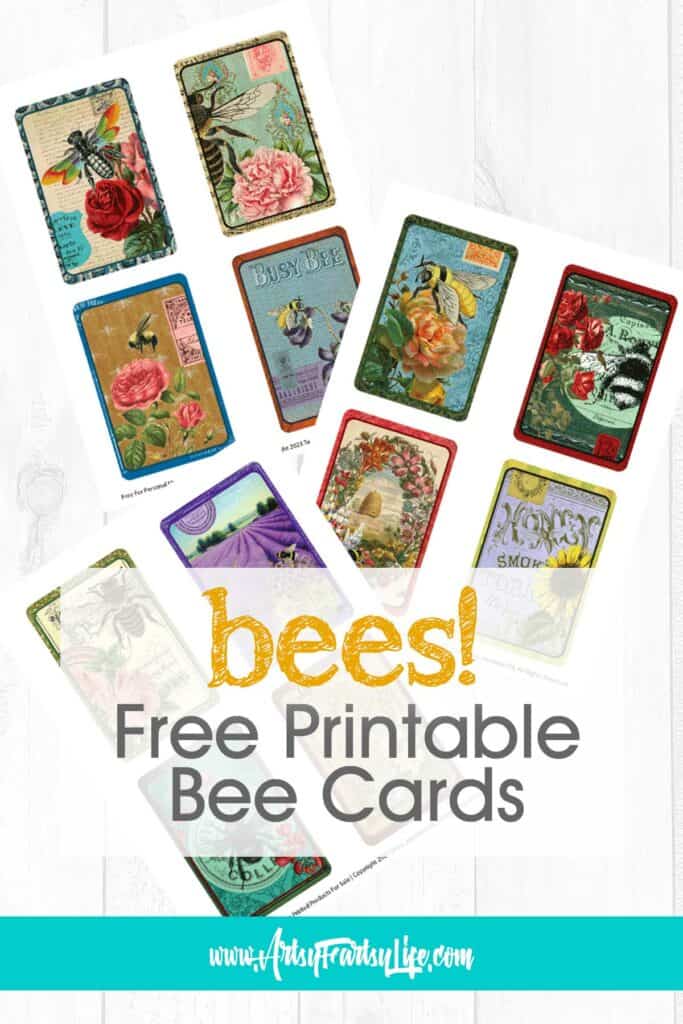 Please note: This article contains affiliate links, and that means that I may earn a commission if you buy something. Read my full disclosure here.
All The Bee Cards!
I know that I like to see exactly what I am getting before scrolling down, so here are all the bee cards so you can take quick peek. (the full sized versions are available in the freebie library)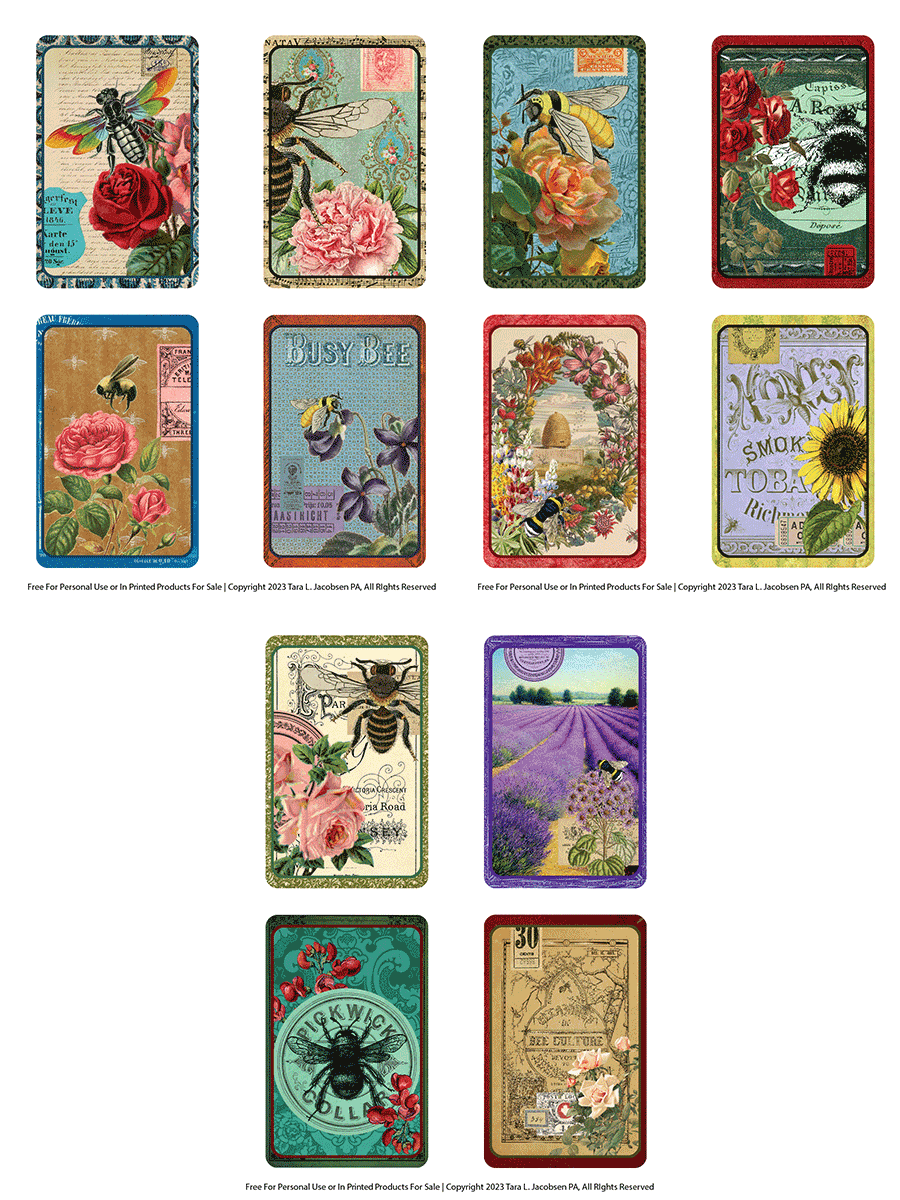 Why I Made These Bee Cards
First off, I am a graphic designer so sitting around making fun graphics for my own junk journals is always fun for me!
Also, I LOVE bees, I even got a bee for my first tattoo! If you love bees too, check out all the free bee printables!
This is my year of giving away free printables for all my peeps so I hope you find something you love.
I made these using images from the Graphics Fairy, Creative Fabrica and my own skill and imagination to collage them together!
Why Are They Free?
While I love giving away free things to help, the real reason I can give things away is because I have ads on my website. Every time someone visits a page on my site I earn a wee little bit of money which makes it possible for me to take the time to make freebies!
And no! You don't have to click the ads to help, but if you did want to help spread the word there are a couple of things you could do… pin this post to Pinterest or share a link to it in your favorite Facebook group.
Commercial License For Printing
There is a super liberal free license as long as you print the collage sheets out!
Here are just a few of the ways that people have used these in their artwork…
As a background for ATCs (artist trading cards)
Printed out and sold whole as collage sheets at a scrapbook show
Printed out and used as materials when teaching an art journaling class
Functionally as long as you print them out, you are welcome to use them any way you want to for sale.
There is no digital license for these at all. So no posting to your website, no sharing a link to a google dropbox, no print on demand (except for my besty Rebekah who has permission to use them online).
How To Print These Bee Cards Out
I have formatted them to print out on letter sized paper (8.5″X11″).
I like to use either a bright white cardstock or premium presentation paper as I feel like they are heavy enough to feel like real cards and they print a little more brightly on those!
How To Get The Bee Cards Printables!
If you don't already have a password to the freebie library, you can click the picture below and sign up! (or you already know the password enter it here!)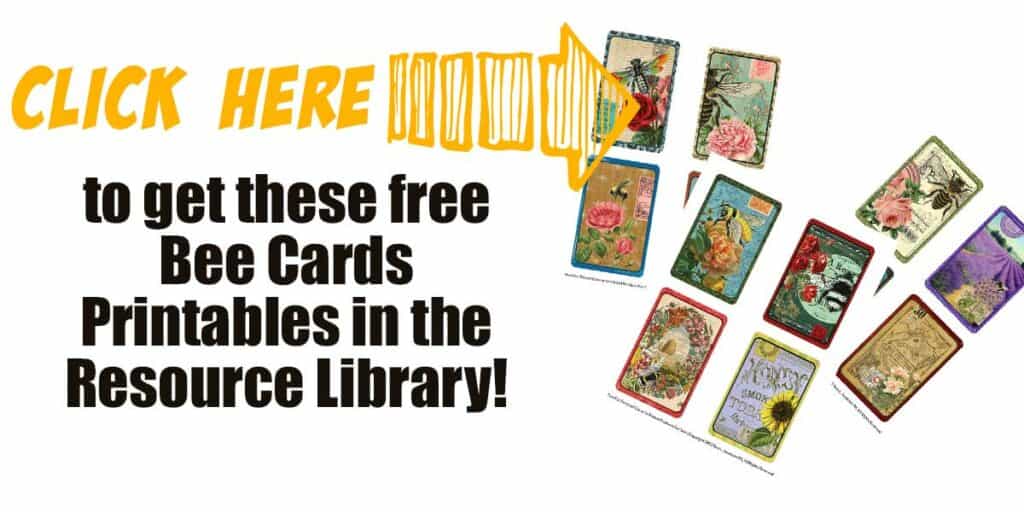 Free Printable Bee ATC Cards Wrapup
I hope you love these as much as I do! If you have any great ideas for free printables you would like to get, please email me, tara@marketingartfully.com and let me know!