Super pretty vintage, Victorian style Valentines Day tags and tickets to use in your junk journal, card making or crafts projects! And yes, you can use them in products you sell commercially!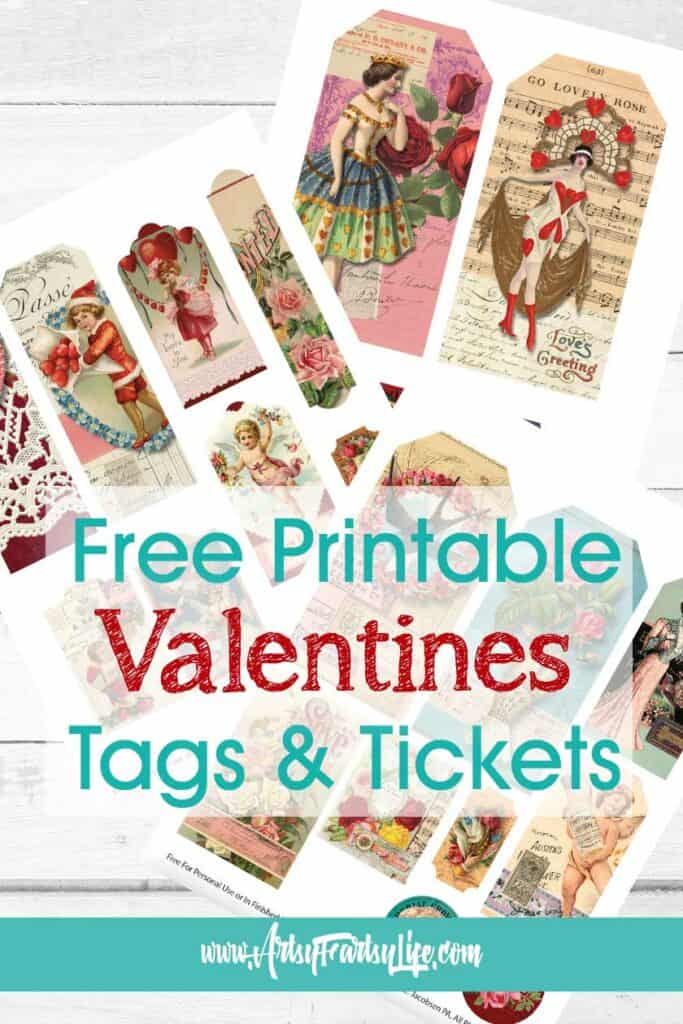 Why Did I Make These Free Valentine Day Printables?
I am a art journaler myself! I even made a year of videos doing mixed media and magazine collage… whoo whoo!
Oh AND I love doing graphic design so making the tags and tickets is super fun for me!
AND AND, I am fortunate to make a wee bit of money from the ads I have on my website, so it makes sense to me to share these with you! (don't worry, you don't have to click… just being here is enough!)
BUT, if you would like to help me out, pin this page to your Pinterest or share it on Facebook to help encourage me to make even more great freebies for you!
The Valentine Printables Designs
Here is a small version of the ephemera, tags and tickets all in one place so you can check and see if you would like to download and print them!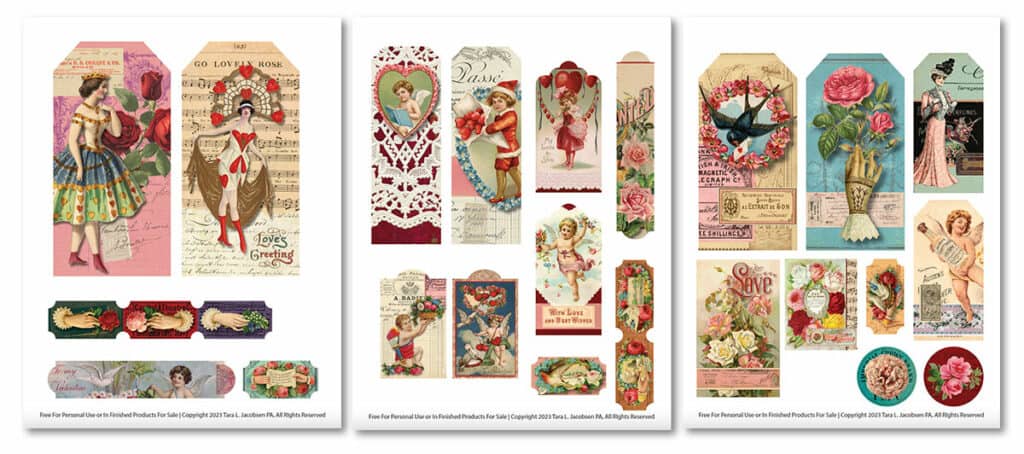 License for Personal or Commercial Use
As with all of the freebies I have here on my site, you can use these personally OR for commercial use!
This means that you can have them printed out and use them any of these ways:
Add them to a junk journal you have for sale on Etsy
Print them out and sell the whole collage sheets in person at a craft fair (a fellow in Africa gave me this suggestion)
Cut up the pages and sell the ephemera separately
Print them out and use them as a banner to decorate your home
Sell them as present tags for Valentines day gifting
Those are just a few of the things people have said they have done with these printables!
That said, the only thing you CAN NOT do with them is distribute them digitally. Don't email the file to your friends, don't sell the digital files on Etsy, don't share the PDF on Facebook.
Just give them the link to this page and they can get the printables themselves!!! WHOO WHOO!
Join The Freebie Library!
You can get these free valentines day printables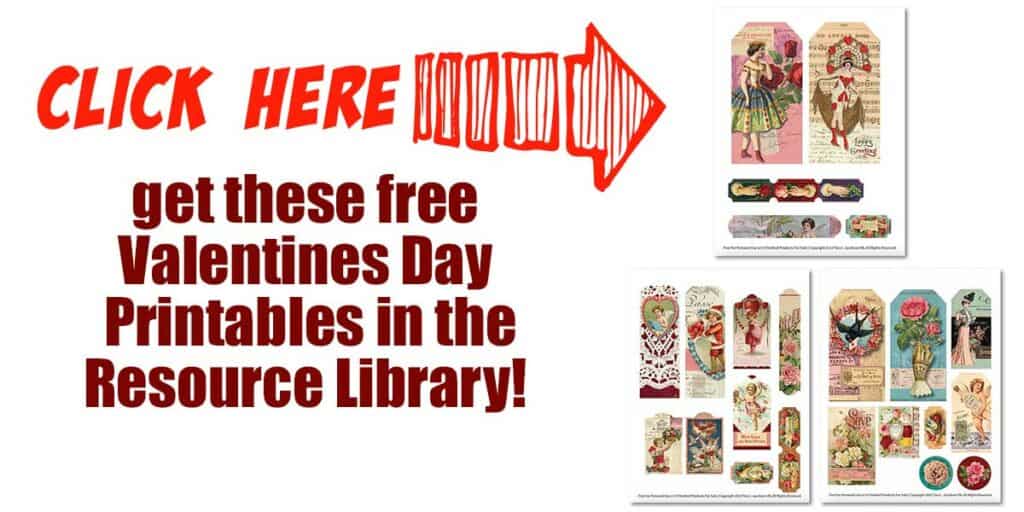 Free Printable Valentine Day Tags and Tickets Wrapup
SOOOO many of the gals on my email list said they needed to have pretty Valentines Day ephemera I had to make these!
I am an old soul and seeing all these vintage images just makes my heart happy! I think my favorite is the one with the little gal under the heart banner, but it would be hard to pick just one!
If you have an idea for a printable you would like me to make, email me Tara@marketingartfully.com to give me your suggestion!