How I used a cardboard base and lots of grommets, brads, eyelets, and binder rings to make a wicked cool junk journal! Tips and ideas for how to make lots of embellishments, flips and dangles to add interest to your mixed media mini album.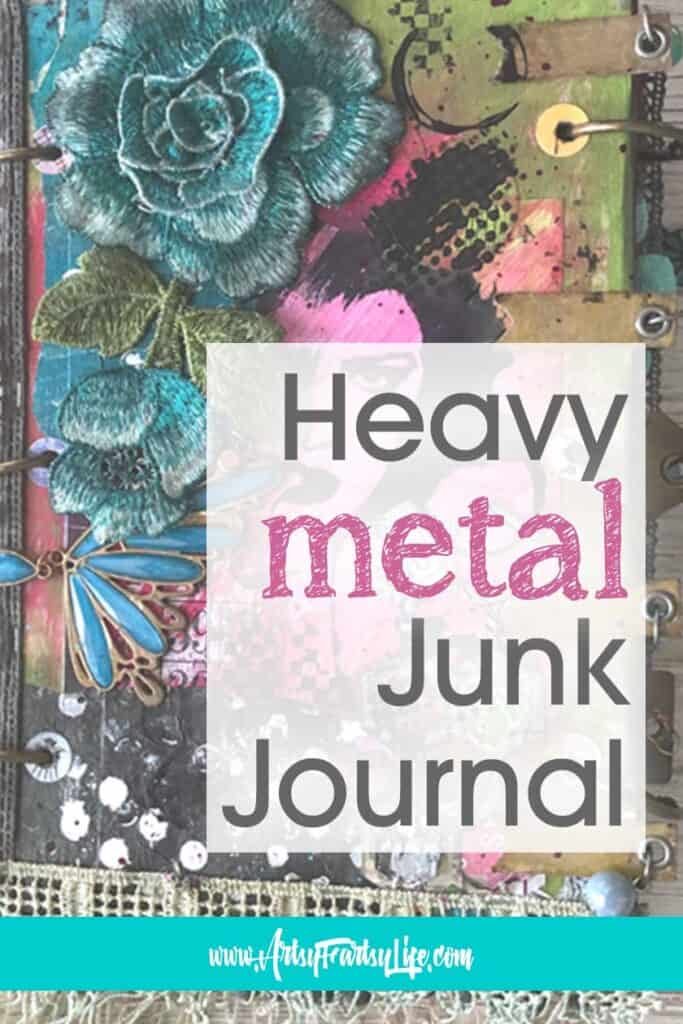 Please note: This article contains affiliate links, and that means that I may earn a commission if you buy something. Read my full disclosure here.
The Final Journal Video
How I Made The Heavy Metal Junk Journal
I just LOVE having lots of bits and bobs in my journals and when I think of those I want to add ALL THE THINGS!
This junk journal has SO MANY different add on bits and fun embellishments that I just love how it turned out!
Cardboard Backing
One of the cool things about this journal is that it not made on fancy paper or with chipboard, instead I used heavy boxes to make the "pages".
Being an ebay seller I have lots of boxes laying around and then just used a left over piece of cardboards to make a "template" for the holes to line up.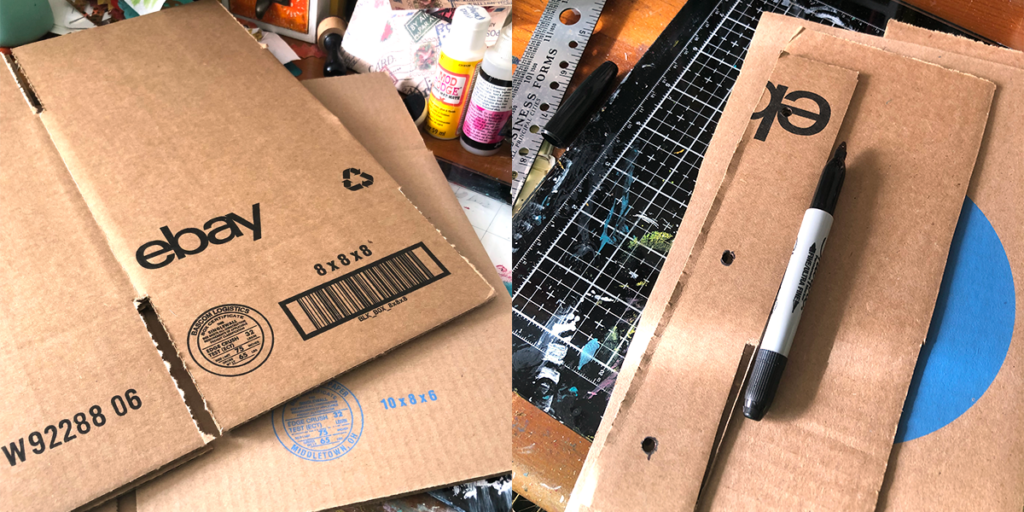 Adding Background Interest
I started by priming the cardboard with gesso. I also added some black and white images behind the paint to give it some dimension and interest!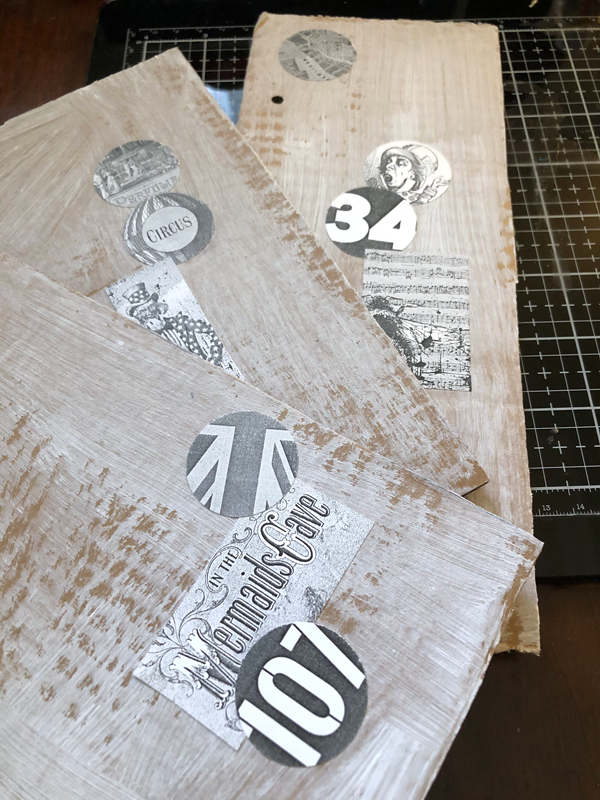 The next thing I did was make an interesting background using three base colors, pink, teal and green.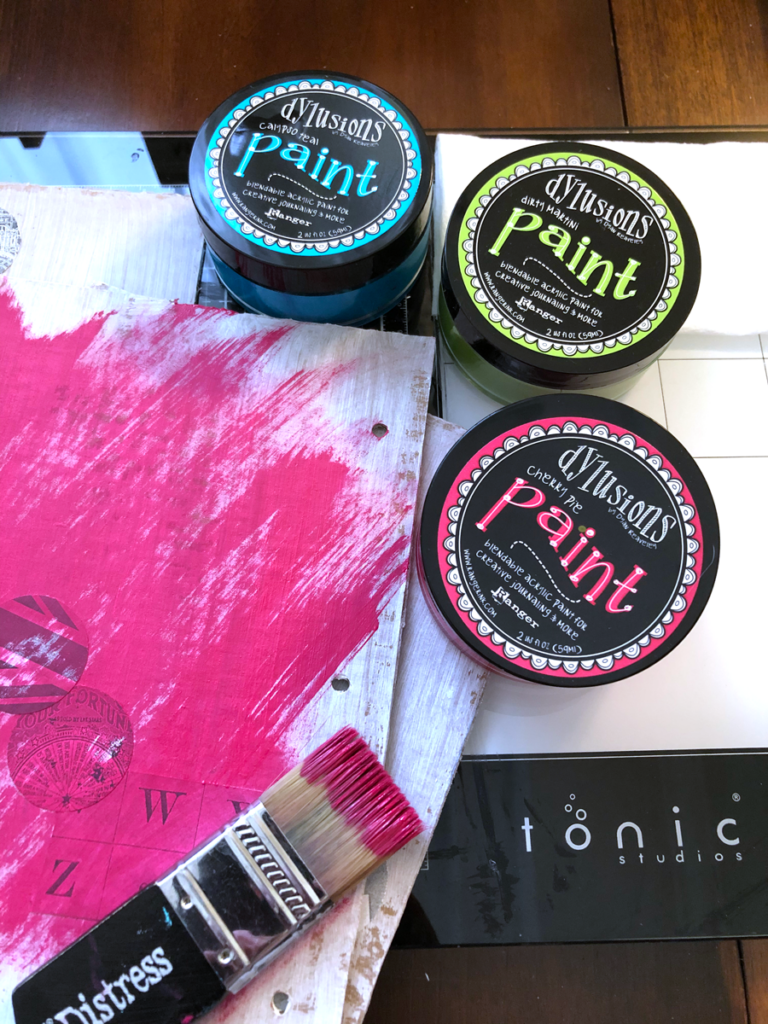 I LOVE that flat Distress brush to make big backgrounds. The Dylusions paints come in little bottles now rather than the flat jars I have (I would rather have bottles but gotta use up what I have first!)
Tim Holtz Distress Collage Brush Assortment

Dylusions Paint

Tissue Paper and Die Cuts
Next I added some more layers with tissue paper and die cuts. Find out more about using tissue paper with gel plates.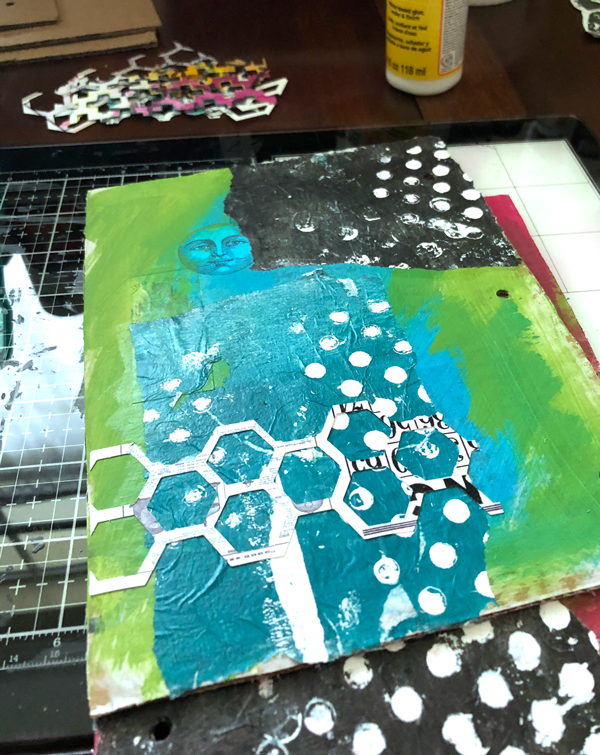 Tissue papers are such a great way to add texture and patterns to your papercrafts.
Binder Rings and Hole Reinforcers
At this point I was ready to make it "book". So I added hole reinforcers and binder rings to attach the pages together.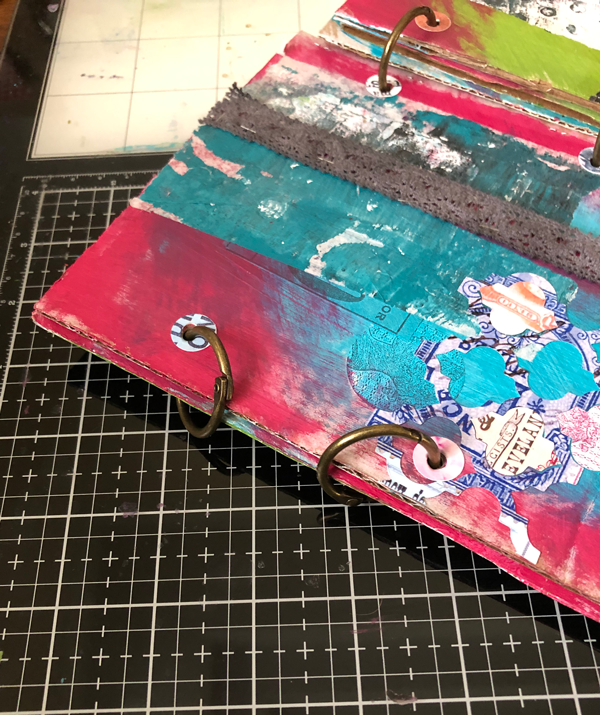 Adding Words
I always like to have words in my journals, but I always worry that I will stamp them wrong!
The cool way to do this is to stamp them onto tissue paper first and then stick them down where ever you need them!
Adding Dangles and Embellishments
One of the last things that I did was to add all the dangles along the end of the pages (I LOVE how cute this turned out!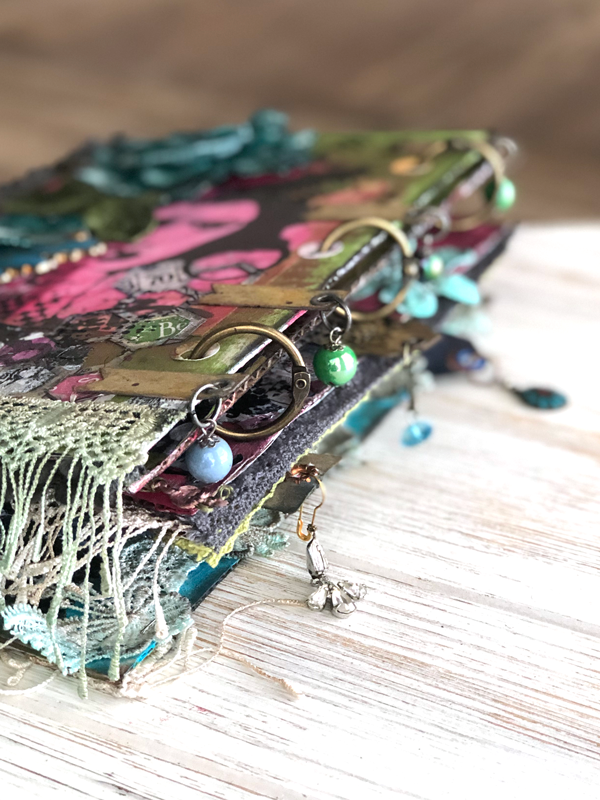 The Final Heavy Metal Junk Journal
I LOVE, LOVE, LOVE how cute this turned out! It is so dangly and fun…:)