Elevate your creative projects with vintage horse-themed collage sheets. Includes tags, tabs, journal pages, cards, and inspirational sayings.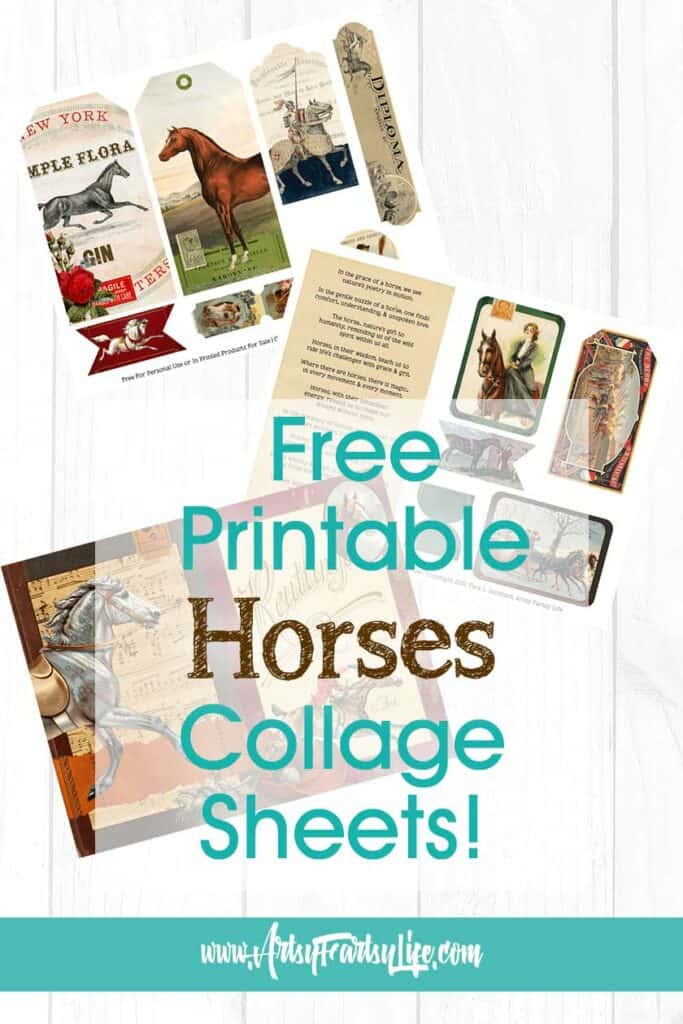 All The Horses Collage Sheets!
I love getting to see all the fun horse ephemera all in one place! This set includes images of horses from riding, hunting, horse racing and fun sayings about horses to use in your junk journals, DIY books and scrapbooking supplies.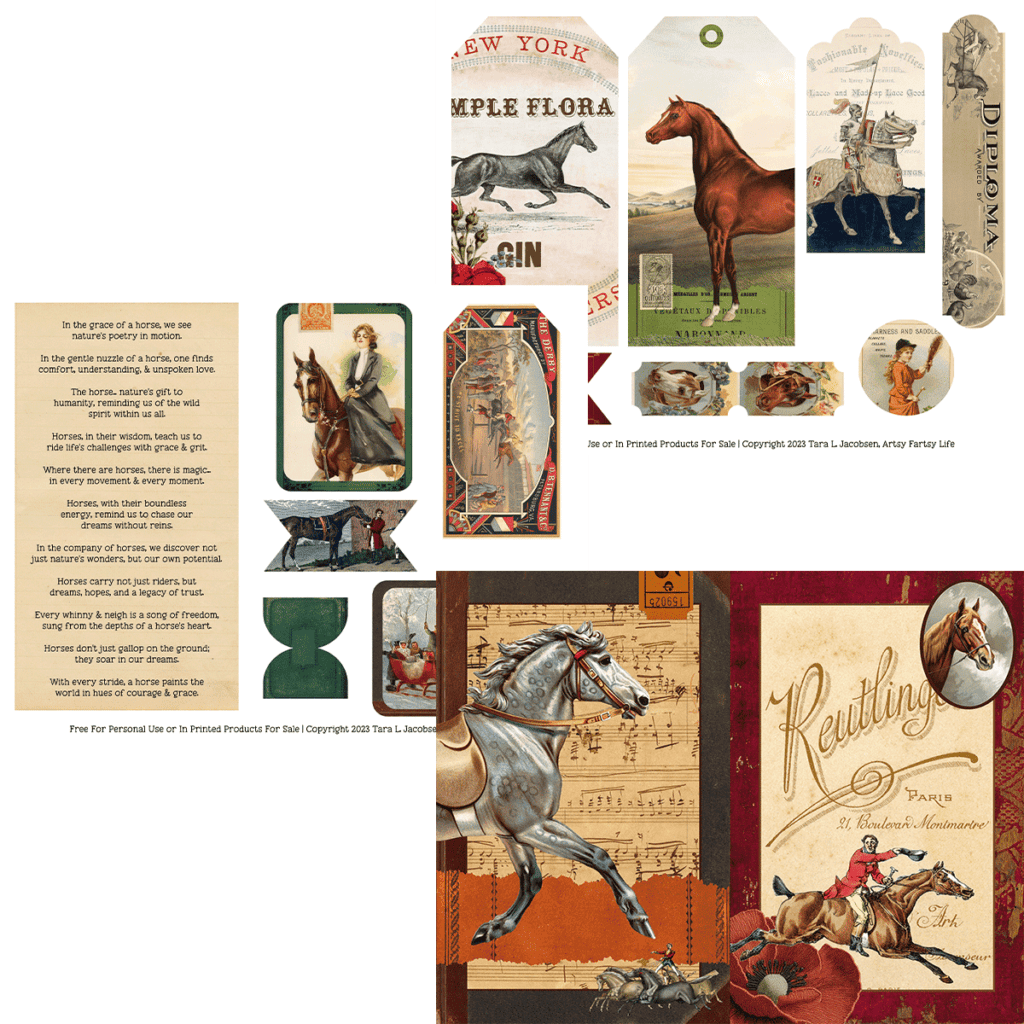 Why I Make and Give Away Loads of Free Printables!
I LOVE making collages.. both analog and digital collages so getting to make these kinds of free printables for my "job" is awesome!
I am blessed to have ads on my site which allows me to take to the time to make free printables for all of us to use in our artwork!
For these I used a combination of Graphics Fairy public domain pictures and my creativity!
Free Commercial License for Printing
There is a super broad commercial license to use these in products for sale, as long as you print them out first!
There is no license to distribute them digitally…. if you want to share them with a friend just send her the link and have her download them herself!
How To Print Them Out
These horse collage sheets are formatted to print out on 8.5″X11″ letter sized paper. You can print them at home or send them out commercially with the copyright located at the bottom of the pages.
Download The Horses Collage Sheets
You can get these and all the other freebies in the resource section of my website! Click the link or the image below to get a password! (You can click here to go right to the freebie library if you already have the password!)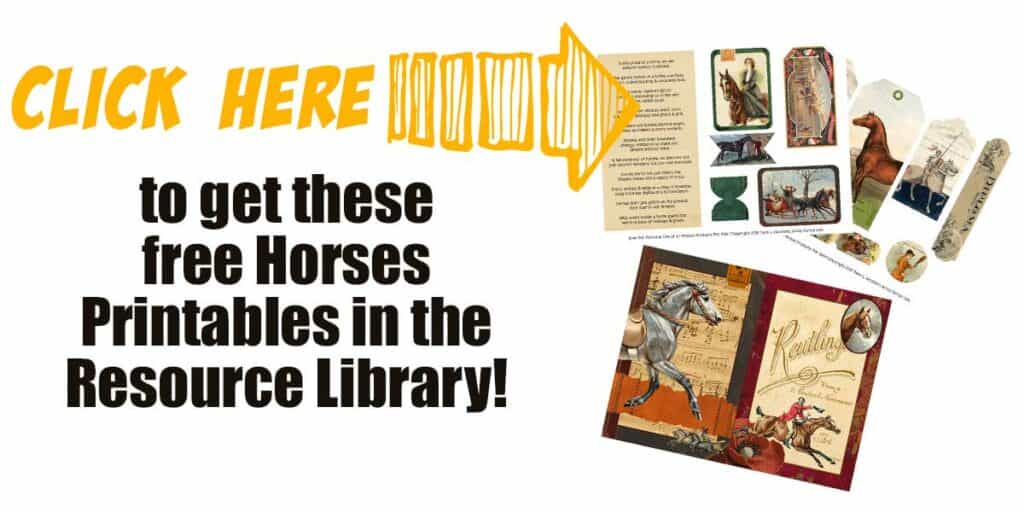 Horses Collage Sheet Wrapup
I hope you love these free printables as much as much as I do! I had so much fun making these for you!
Here are a few others that you might like to use for your artwork…