Looking for amazing vintage Western collages sheets to use in your junk journals, scrapbooks or travel journals? This old West journal themed ephemera is perfect for you!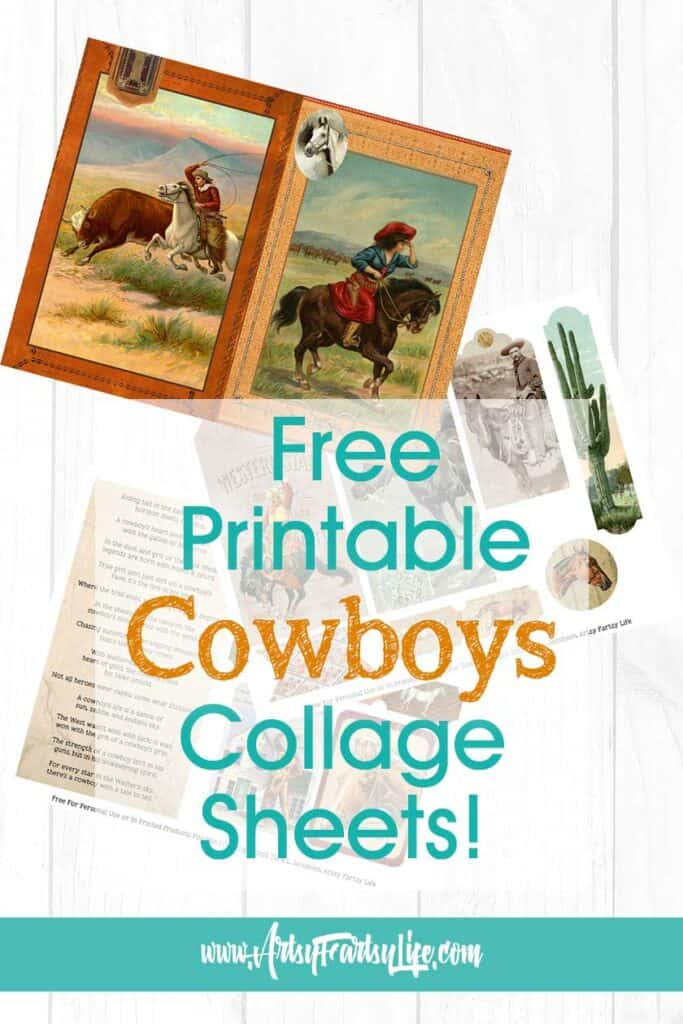 Free Printable Wild West Collage Sheets
I thought it would be fun to show you all the free printables you will get in this kit!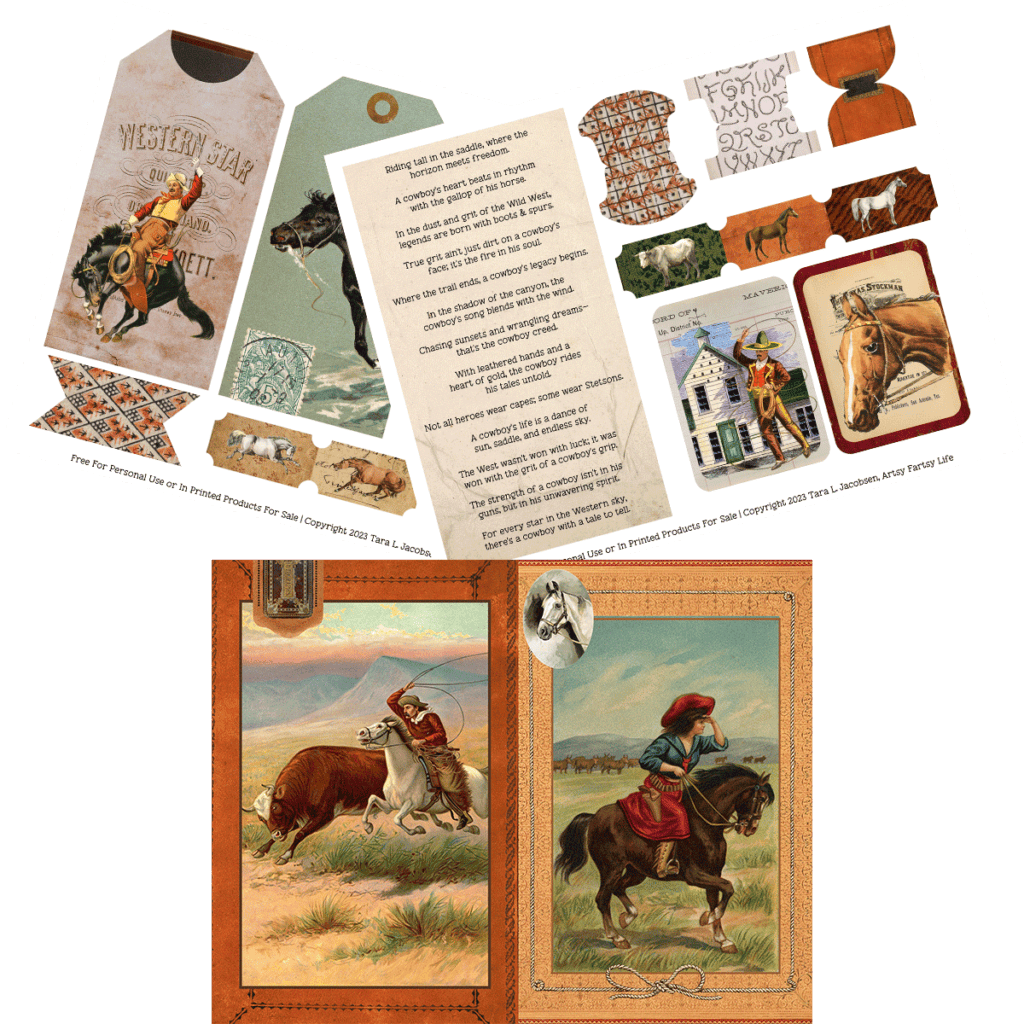 These cowboy and cowgirl collage sheets include images of Western landscape, Old West themes, Wild West horseback riding, Western Words and loads of vintage images from times past!
A Little About Why I Made These and Why They Are Free!
I make tons of themed free printables for my peeps! They ask for different kinds in the Artsy Fartsy Facebook Group and sometimes I make them!!
This cowboys and cowgirls printable was requested by a gal named Suzette who wanted horses and cowboys… well Suzette, today is your day!
I used Graphics Fairy public domain images and my own creativity to make these!
I give them away for free because I love sharing fun printables with my peeps to use in their artwork!
Free Commercial License For Printing
I offer these with a free commercial license for printed items! As long as you print them out first you can sell anything you want commercially!
There is no license for digital distribution. If you do want to share them with a friend, send her the link and she can download them herself!
Get The Free Printables!
These and so many more printables are available in the freebie library! Click the link or the image below to get the password! (if you already have the password you can click here)
click here to download … link to get a password link to enter library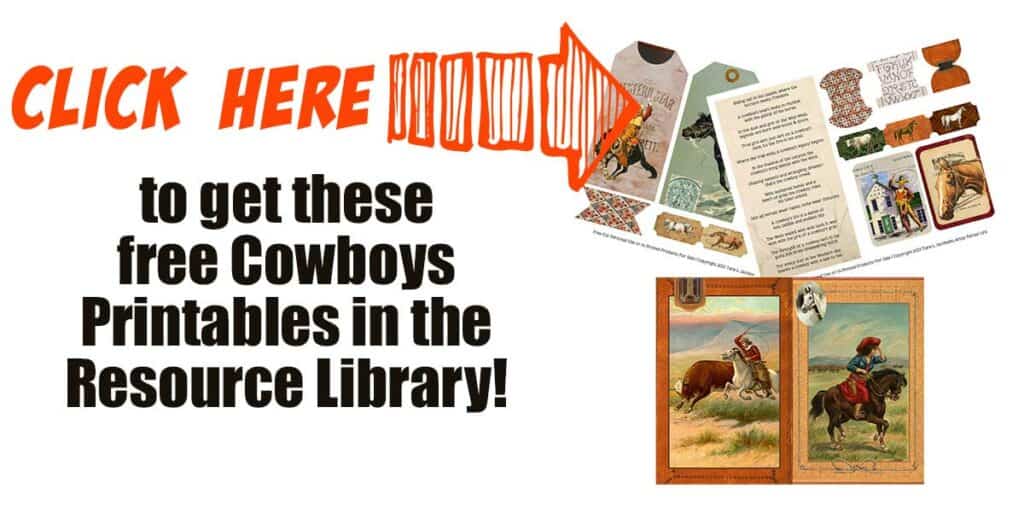 Cowboy and Cowgirl Printables Ephemera Wrapup
I hope you love these freebies as much as I do! Please let me know if there is something you would like to see ([email protected]) and maybe I will make it for you!
Here are some other freebies you might like to get too!