I am on a mission to make Modern Steampunk a thing! I love the concept of steampunk with all the old rusty bits and dirt, but want more leeway to use brighter colors in my artwork while still maintaining that same old grungy look!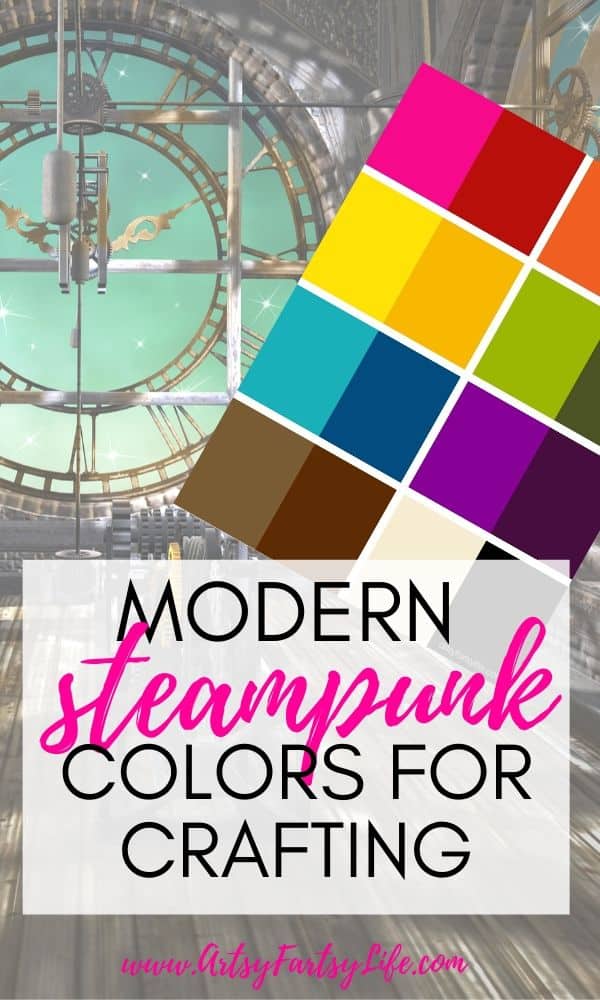 please note :: as an Amazon associate I earn from qualifying purchases, read my full disclosure policy here
Normal Steampunk Colors
I have been a steampunk stalker for a long time, I LOVE how cool and dirty everything looks. Here are some examples of steampunk "stuff" with colors that match!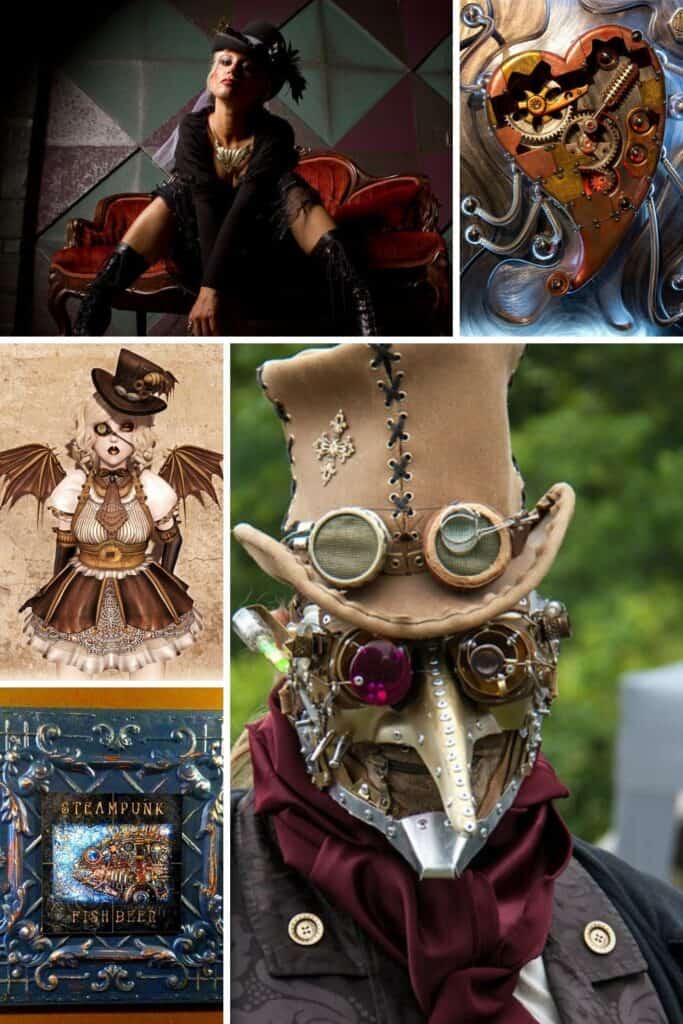 This gives us a really good impression of the color palette of steampunk. Black, gold, navy, burgundy, brown, all de-saturated colors that are more muted.
Modern Steampunk Colors
I have found that I am trying to do more of my own steampunk art, I want to use the same colors, but in a different lighter tone than what the "traditional" steampunk colors are!
Here is a fun sheet of rice paper that I got from Ninnys Napkins that I used for my accordion collage book.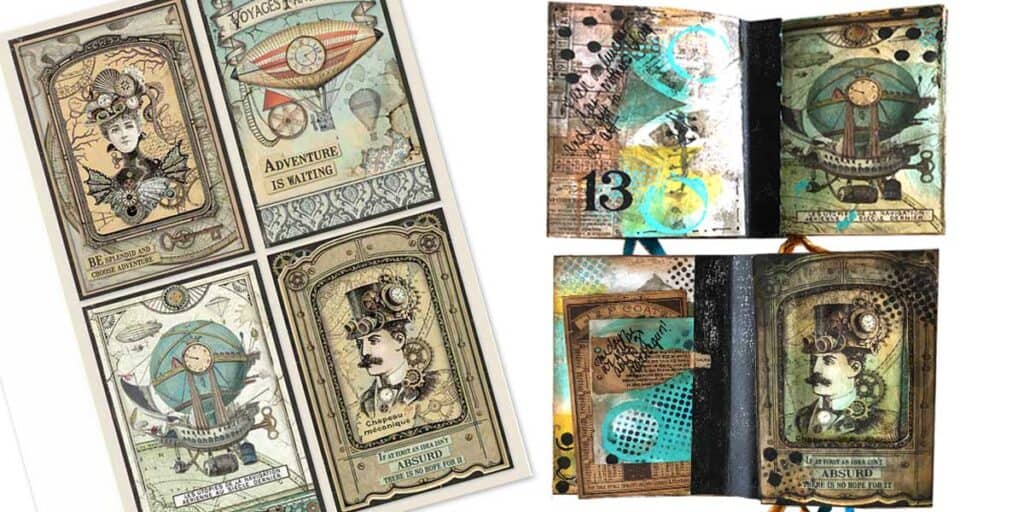 As you can see the "before" colors were super muted and "steampunky" and the ones that I used were much more "pop-worthy".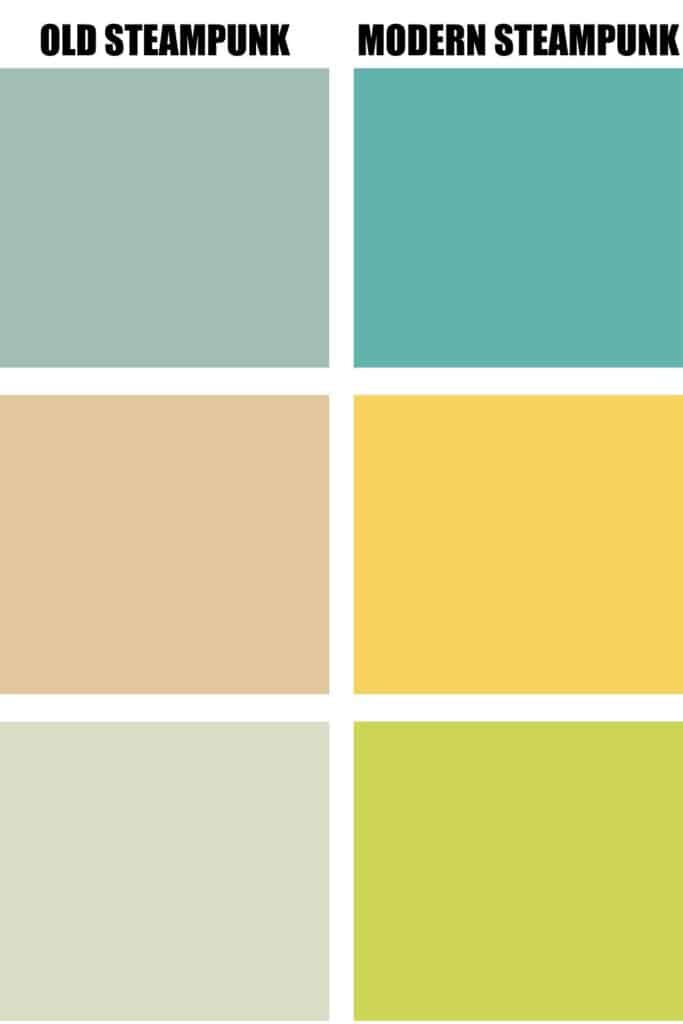 My Modern Steampunk Color Palette
With that in mind I am picking my own Modern Steampunk color palette that I will be using!
Part of it comes from the cool "new" halloween colors that I have seen popping up recently…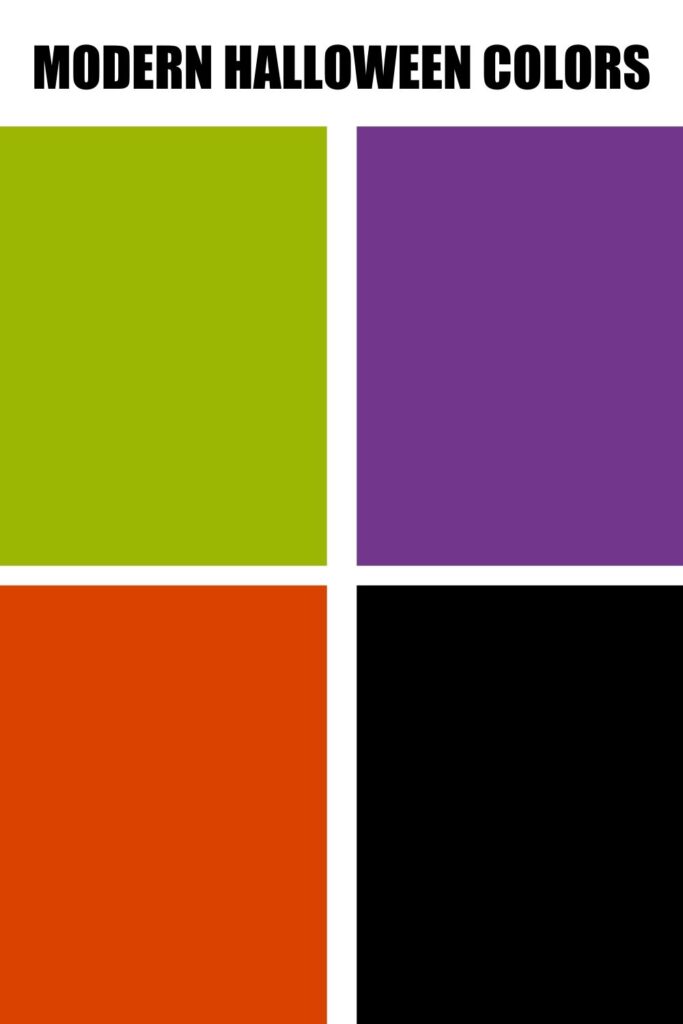 These are pretty saturated colors that still have a bit of a darker hue than bright orange, green and purple do!
And then "traditional" steampunk colors modernized to make me happy (I have now crowned myself queen of the Modern Steampunk Color Palette!)
I used a bunch of different colors in my Steampunk Rolodex cards...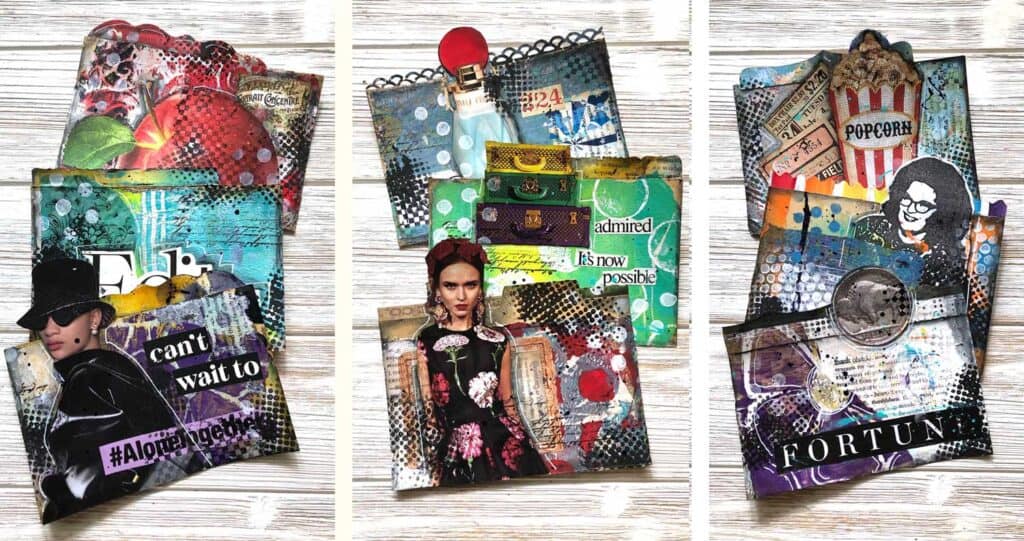 Here are my recommended Modern Steampunk colors based on what I have been using in my artwork!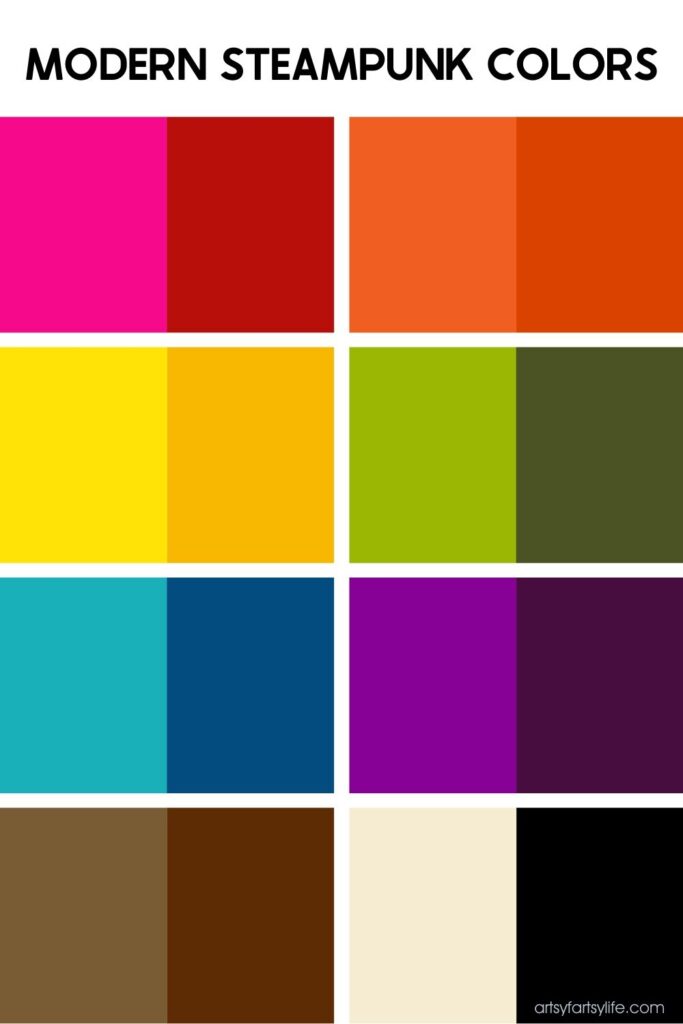 Self Proclaimed Steampunk Color Choices!
Okay, if you are mad about the colors I chose, you will just have to keep it to yourself…:) I made this post for me so I could easily find the colors I like and match them to products that are available on the market.
If you love these colors, please let me know! Share your work and I will post them as examples here!