These beautiful Christmas collage sheets will make a magical background for your junk journals, scrapbook pages, Christmas cards or even as a mixed media layer! AND they are free for commercial use in printing!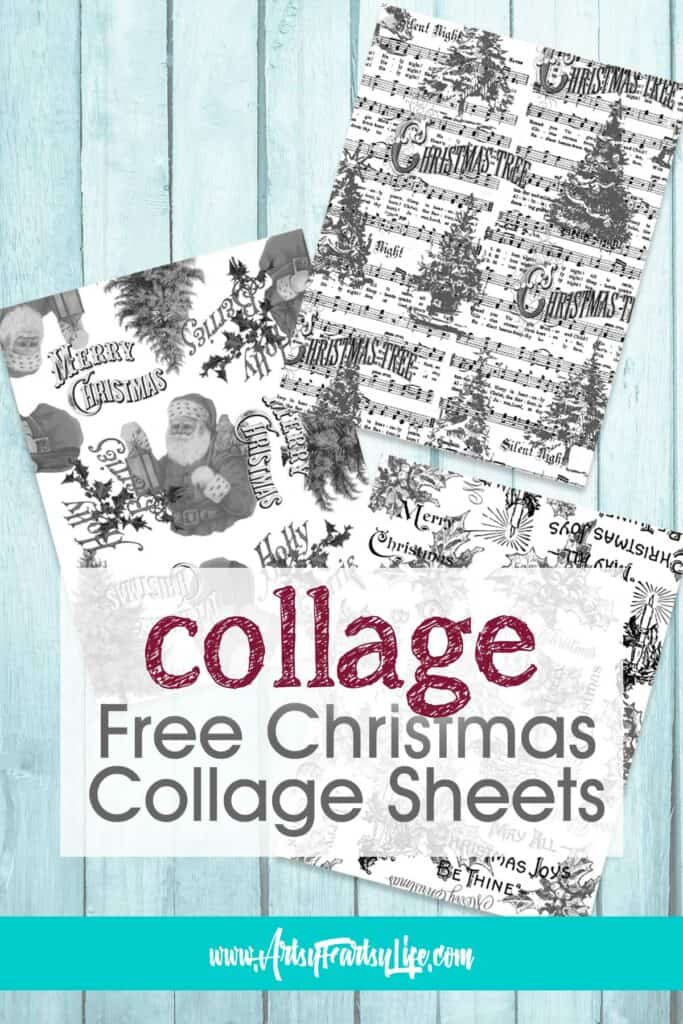 Please note: This article contains affiliate links, and that means that I may earn a commission if you buy something. Read my full disclosure here.
All The Christmas Collage Sheets
Whether you are looking for Christmas words, Santa, Christmas sheet music, Christmas trees or are even just a holly berry kind of gal, there is something here for everyone! (you can access them below!)
I use them as backgrounds for anything from my Christmas decor, gift tags, Christmas cards, junk journal and even mixed media Christmas wall art pieces!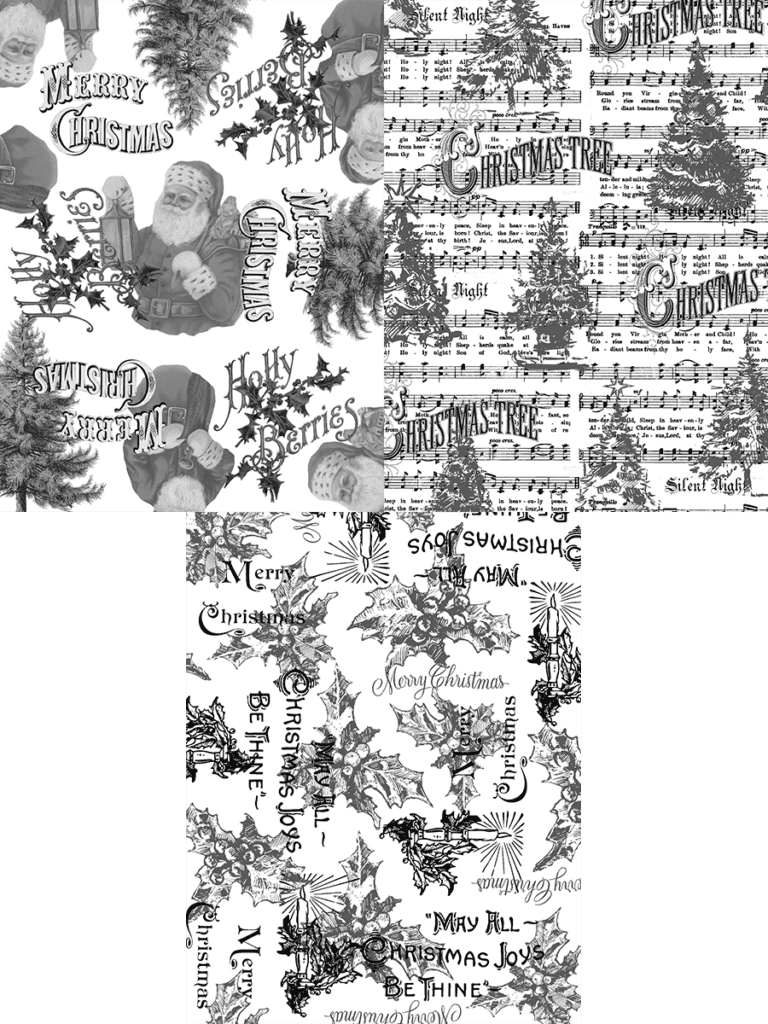 Why I Made These Printable Christmas Collage Sheets!
My mom was a Christmas nut and that seems to have worn off on me! I love making Christmas crafts and doing a yearly Christmas junk journal (oh and it looks like Christmas threw up all over my house every year with my Christmas colors and decor!)
Also, I am a graphic design who just got a new printer (the Epson ET-200 Eco tank) and I am downright dangerous now with all the printing I am doing!
For these printables I used a combination of vintage images from Graphics Fairy and my creativity.
Why Are They Free?
I KNOW! I could sell these on Etsy and make a little folding money, but instead I am giving them away, what's up with that?
Well, I have sold on Etsy and it is fine, but it is WAY more fun to give things away to my peeps who love using them! And lucky for you and me, I have ads on my site that let me take the time to make things for use to use in our artwork!
And nope, you don't have to click on the ads to help, but if you did want to help share this link to your Favorite Facebook group or pin it Pinterest… that helps so darn much!
Free Commercial License For Printing
I allow anyone to use these printables for commercial use as long as you print them out first! Here are a few ways people have sold with them in the past:
Included in a scrapbook page kit as a background paper element
Used in a junk journal for sale on Etsy
Printed out and sold whole at a market
Functionally as long as you use these printed you are fine! There is no license to distribute these digitally.
If you do want to share them with a friend, simply send her a link to this page and she can sign up for all the freebies herself!
How To Download and Print
These Christmas collage sheets are included for free in the resource library! In there you will find so many fun seasonal, Christmas and everyday printables that you can use in your artwork!
Most of them are offered as PDFs, super easy to download and print!
I like to use plain jane copy paper for these kind of collage sheets because I use them as background paper and the lightweight paper is easy to mod podge or collage with!
Get The Free Christmas Collage Sheets
Click here to get access to the freebie library or click the image below! You will get an email with the link and password in a couple of minutes!
If you already have the password, click here and go to the resource library! (I send out the password in every weekly email!)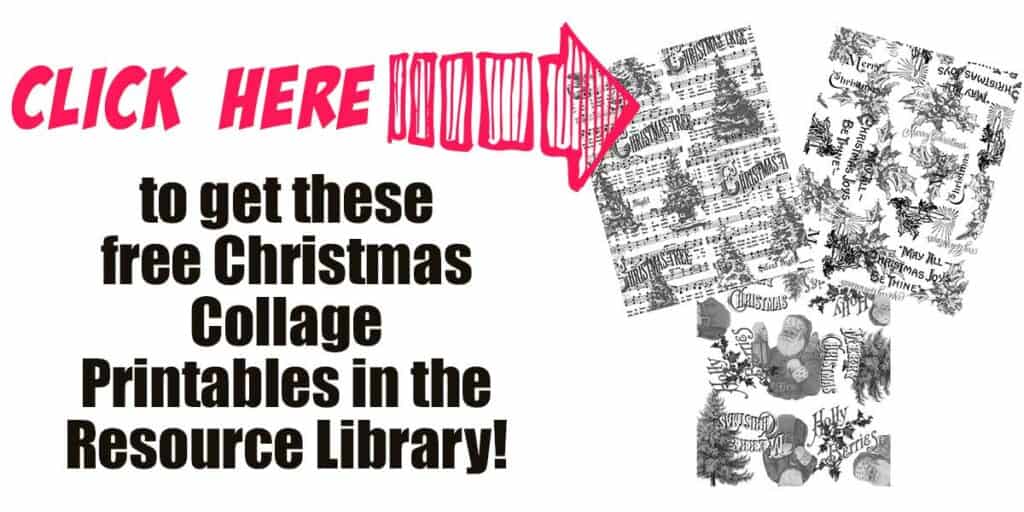 Christmas Collage Sheet Wrapup
I love having cool images like these to use in my junk journal and mini albums!
Please let me know if you have any other kinds of collage sheets you would like me to make in the future tara@marketingartfully.com