Are you looking for the most adorable creatures in the world? These free printable hedge hog collage sheets are perfect for your mixed media art, junk journals, DIY books and scrapbook supplies.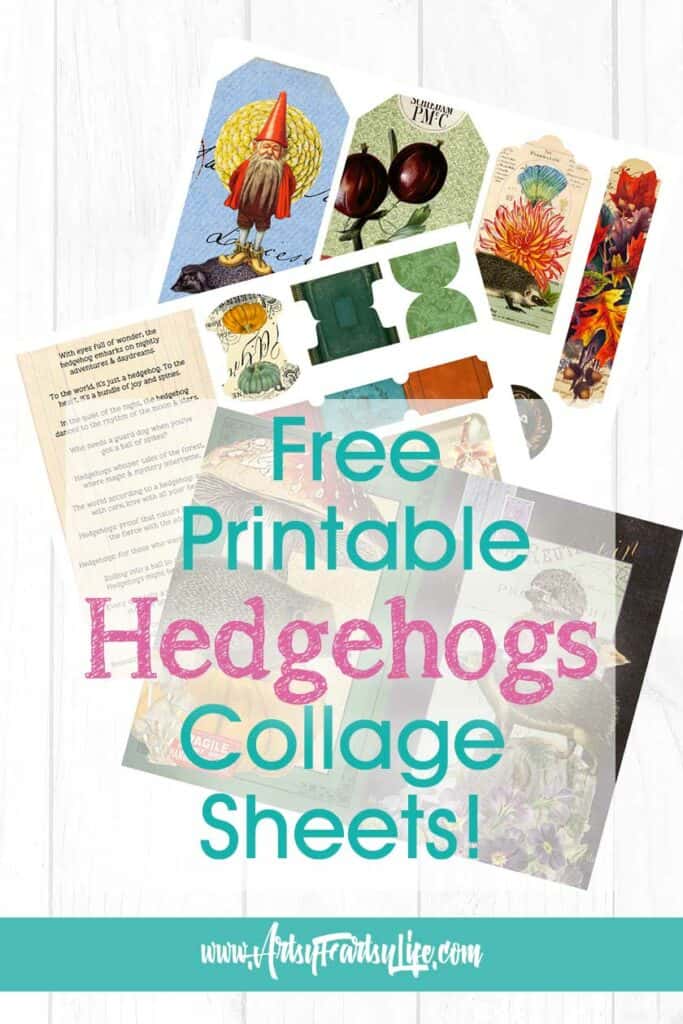 Please note: This article contains affiliate links, and that means that I may earn a commission if you buy something. Read my full disclosure here.
All The Cuteness!
I know I like to see what I am getting before I commit to scrolling down so I thought it would be fun to see all the cute hedgehogs in one place!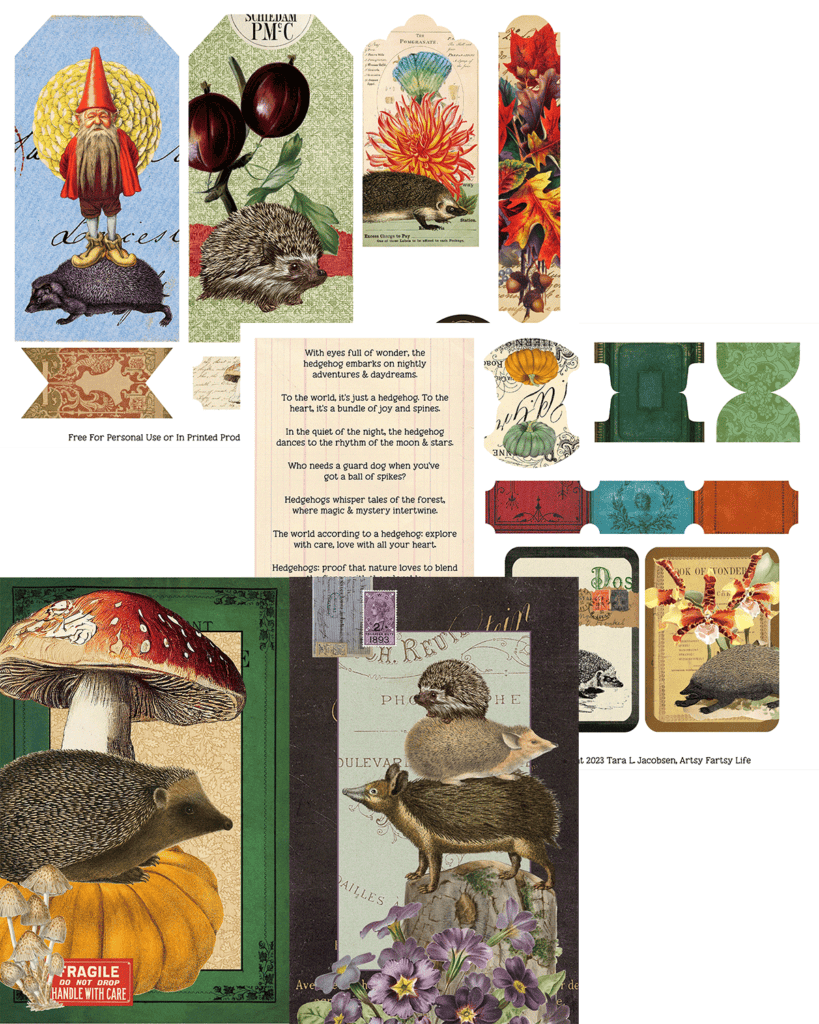 Why I Made These Hedgehog Collage Sheets
Many times I am making ephemera for me to use in my art that I share with you too, but today is a reader request from my real life friend Carey!
She loves hedge hogs and asked in the Artsy Fartsy Facebook group if I could make hedge hogs for my "month of free printables" and I said YES!
I used public domain images from The Graphics Fairy, resources from Creative Fabrica and my creativity to make these printables for Carey and you!
Why Are They Free?!?!
It might seem super nutso to give away something that I can sell for free, but I have a couple of different reasons for giving them away.
First off, I love getting messages from people who have found my free printables and are using them to make amazing art! So many seniors, helpers at nursing homes, kids counselors and more have messaged saying that they appreciate the freebies!
AND I have ads on my website so every time someone comes to a page I get paid a wee bit of money! YAY! That gives me the time to be able to make these free printables for you and me!
Free Commercial License For Printing
I am a small business supporter so I wanted to make these free to use in any way you want, as long as you print them out first!
Here are a few ways that the peeps have used these in the past…
Sold as part of a junk journal for sale on Etsy
Cut up and sold as gift tag bundles
Sold whole as collage sheets at a scrapbook fair
Functionally as long as you print them out first you are golden!
There is no license to distribute these digitally. If you want to share them with a friend just send her the link this page and she can download them for herself!
How To Print These
I like to use a nice, bright white card stock to print out these kinds of collage sheets. I feel like it makes them brighter and the heavier weight makes them better for my mixed media projects!
I formatted them to print out on 8.5″X11″ letter sized paper so you can print them at home (I use a Epson ET-2800 to print mine… it is a great mix of affordable first cost with cheap print copies!)
How To Download the Hedge Hog Collage Sheets
You can get the hedge hog free printables and so many others in the Freebie library! Click the link or the image below to get your free password! (if you already have the password you can go right to the freebie login page to get the hedgies!)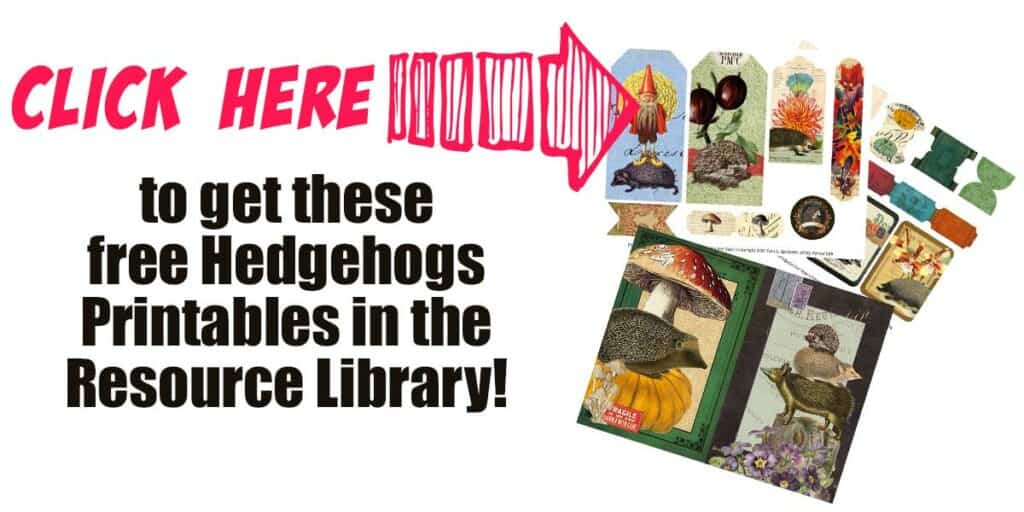 Hedgehog Collage Pages Wrapup
I hope you love these little cuties as much as I do! I had a blast making them for Carey and you!
If you have any other suggestions for cute free printables you would like see, shoot me an email, [email protected], and I might make some for you too!