These free printable flower circles are perfect for making stickers, junk journal ephemera, greeting cards, or scrapbook pages. And they include a commercial license for printed products so you can even use them to sell on Etsy or Shopify!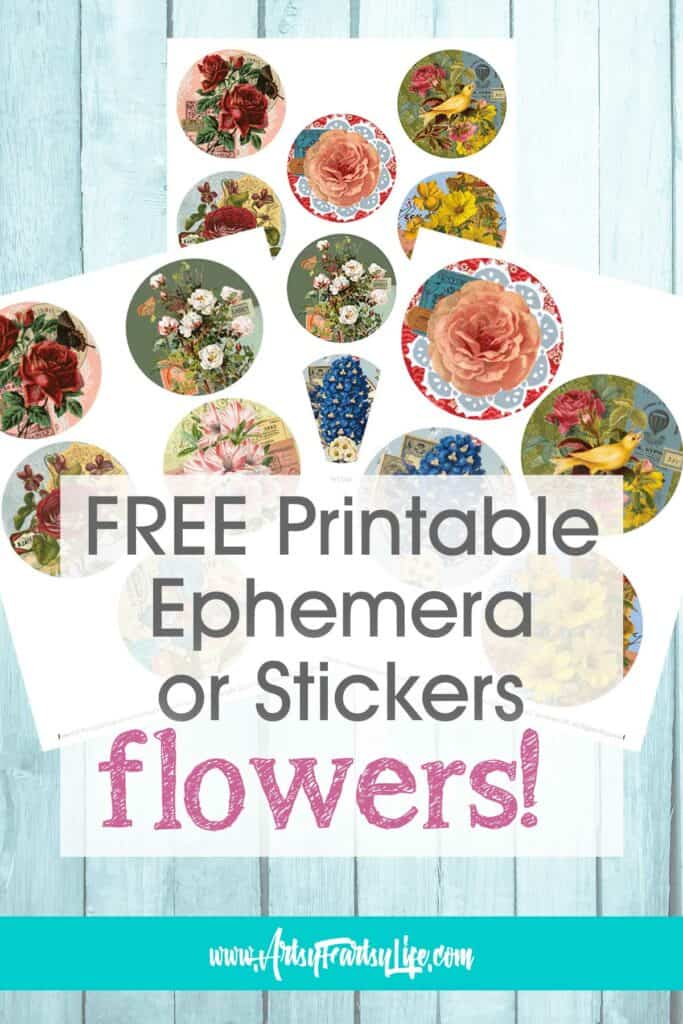 Please note: This article contains affiliate links, and that means that I may earn a commission if you buy something. Read my full disclosure here.
All The Free Printable Flower Ephemera or Stickers At Once!
I know I like to see what I am getting before I do the whole scroll thing so here is an overview of ALL the flower circles in one place! (these are low resolution, go down to get the full sized printable pages)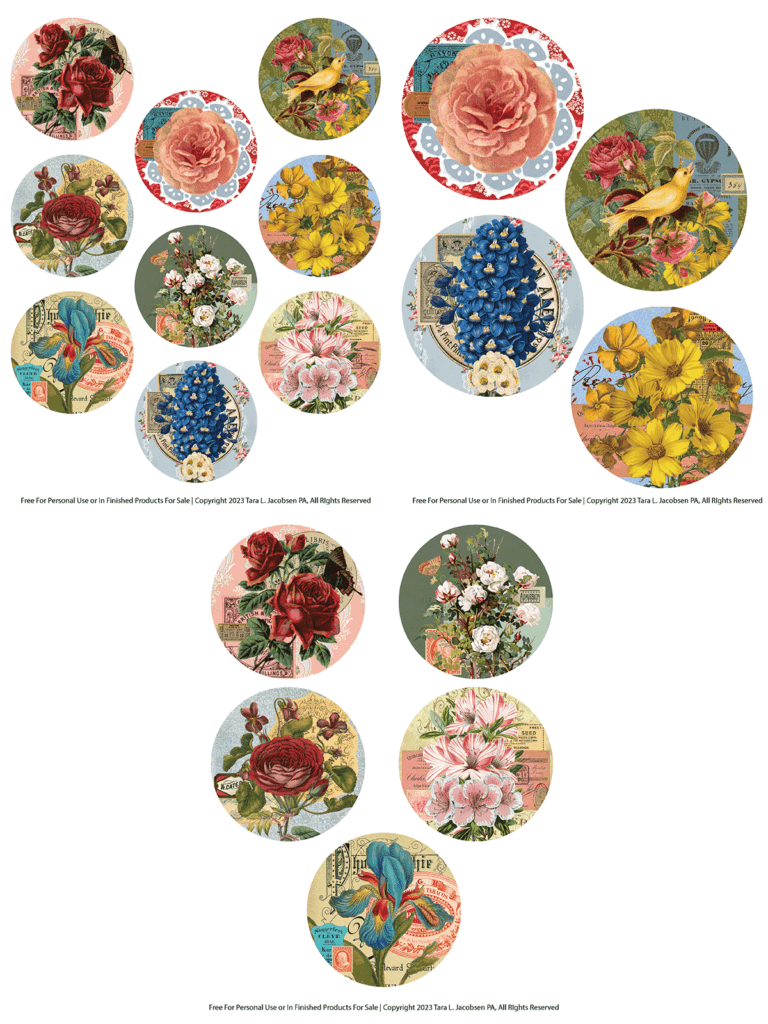 Why I Made These Free Printables
I am a junk journaler myself and love having cool bits and bobs to add to my journals! Also, my friend Rebekah said circle shapes make great stickers to use in your planners, on your travel mugs or laptop and I agreed!
I am a graphic designer from way back and so sitting around making pretty pictures like this is fun for me to do while I watch trial Youtube (shoutout to all you Law Nerds out there!)
I used a combination of Graphics Fairy public domain images, Creative Fabrica illustrations and my creativity to collage all these together!
Why Are They Free?
I am so blessed that I have ads on my site so I can take the time to make free printables for you!
And no, you don't have to click on the ads to help, you can help just by viewing this page! Oh, and if you want to help even more, share the link this page on your favorite Facebook group or pin this post on Pinterest… those things help so much to get the word out!
AND I am doing a whole year of giving things away for free so make sure to sign up so you can get tons of freebies for your art and collage!
Commercial License
I have a free commercial license for any printing of these ephemera or stickers! As long as you print them, you are good!
Here are a few ways people have sold these:
Printed out and used in junk journals for sale on Etsy
Sold as whole collage sheets at a market in Africa
Printed and sold as sticker sheets at a school event
There is NO license available for these digitally. You can't sell them as POD (Print On Demand), put them in a Google drive and share the link or email them, or put them on your website for free or for sale.
If you do want to share them with a friend, just send them a link to this page and they can get ALL the freebies!!!
How To Print Them Out
I am a printing dufus so I send mine out to be printed at UPS or Kinkos! The copyright at the bottom of the page will let them print as many copies as you want.
If you want to print them on your home printer, they are formatted for regular letter sized paper (8.5″X11″).
You could use regular copy paper, but I like to use either white cardstock or heavy presentation paper. I like the weight of those and they seem to print out more colorfully on those kinds of paper.
How To Download The Free Printables!
I have these and so many more free printables in my freebie library! Click this link to to get your password! (or enter the freebies library here if you already have a password)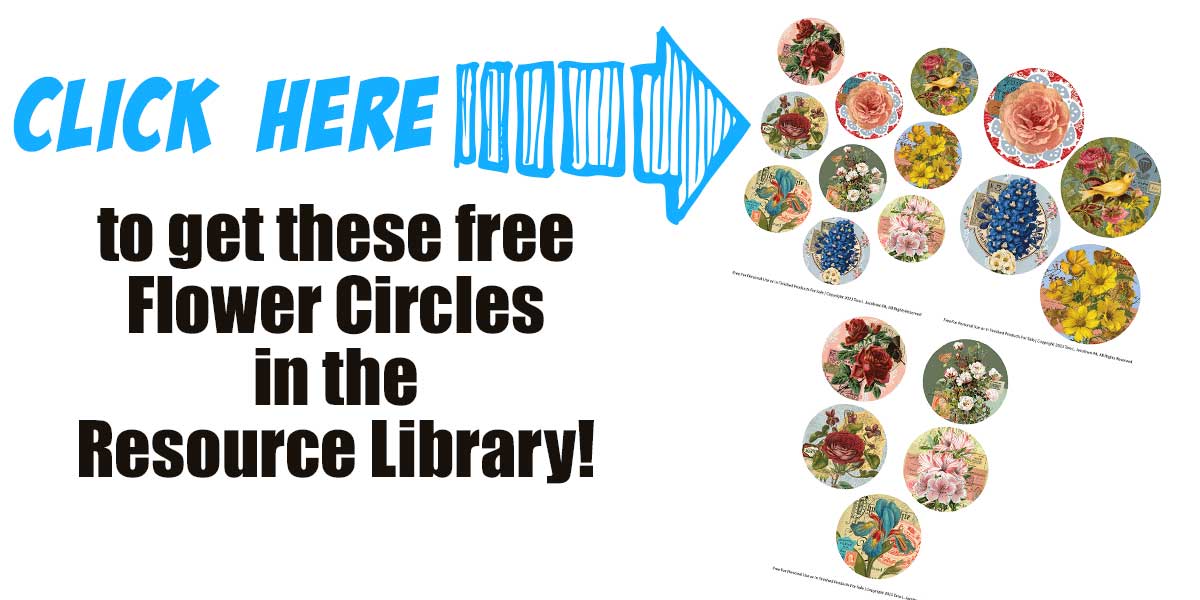 Flower Circles Printables Wrapup
I hope you love these free printable ephemera as much as I do! Whether you use these in your Happy Planner, bullet journal or junk journal, they will add bit of floral fun.
I have loads of junk journal printables for you and now that we have added free printable stickers shapes, I need even more ideas!
Shoot me an email at tara@marketingartfully.com if you have any great ideas for free printables you would like me to make for you!