Tips and ideas for how to make tags and tabs for your junk journals or mini albums using craft supplies you have laying around and scrap papers! These are super cute for adding a pop of colorful ephemera to your projects!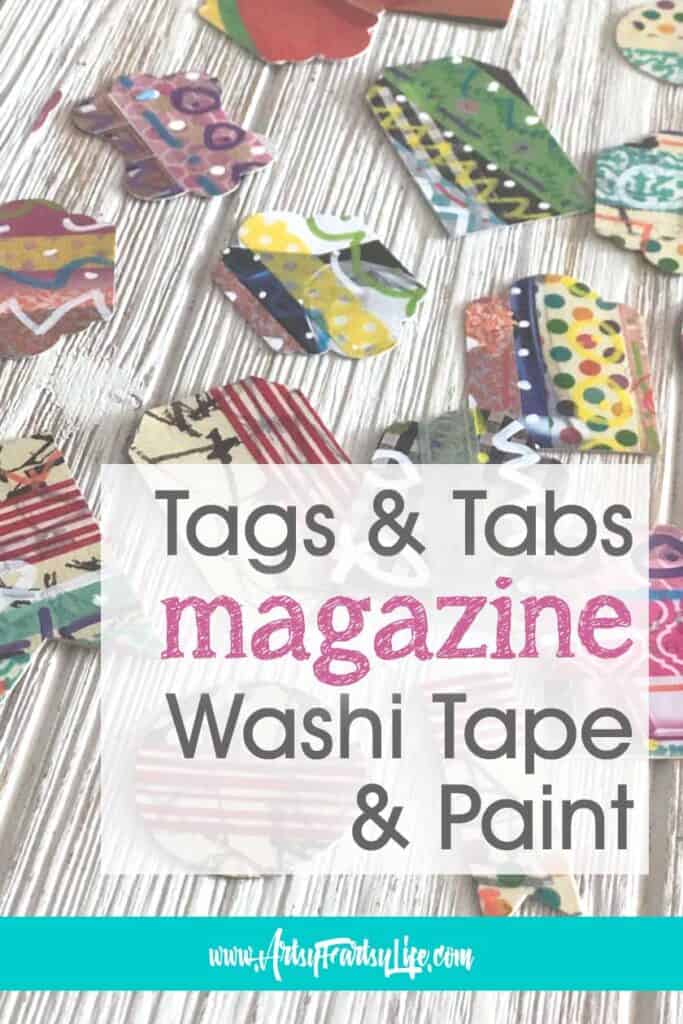 please note :: as an Amazon associate I earn from qualifying purchases, read my full disclosure policy here
How To Make Colorful Tabs and Tags
This is a super fun project that only uses three different craft supplies; washi tape, magazine pages and glue. You can use any old heavy paper or cardboard to make a backing and support you tags!
1. Tear out a colorful magazine page
This is perfect if you have a page you love the colors of, but know you will never use the image in your magazine collage artwork.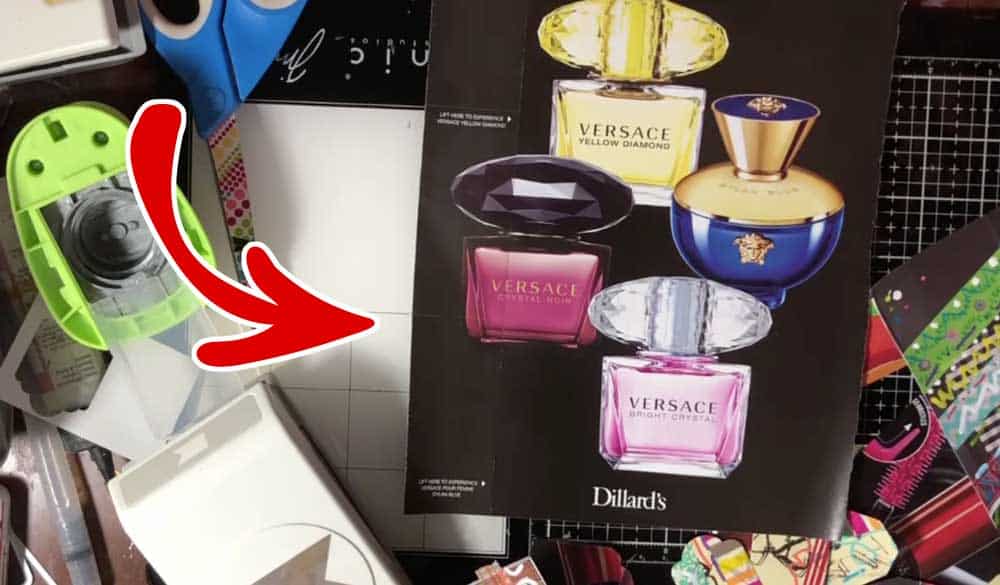 2. Glue Magazine Page To Paper Background
You can use old packaging, mixed media paper or even junk mail or cardboard from your tissue boxes.
3. Randomly Cover With Washi Tape
You can mix and match your washi tape for this project. It is especially good if you have some washi tape that you never use and want to get rid of it! Washi tape is easy to hoard, this is a great way to use up some of your washi tape.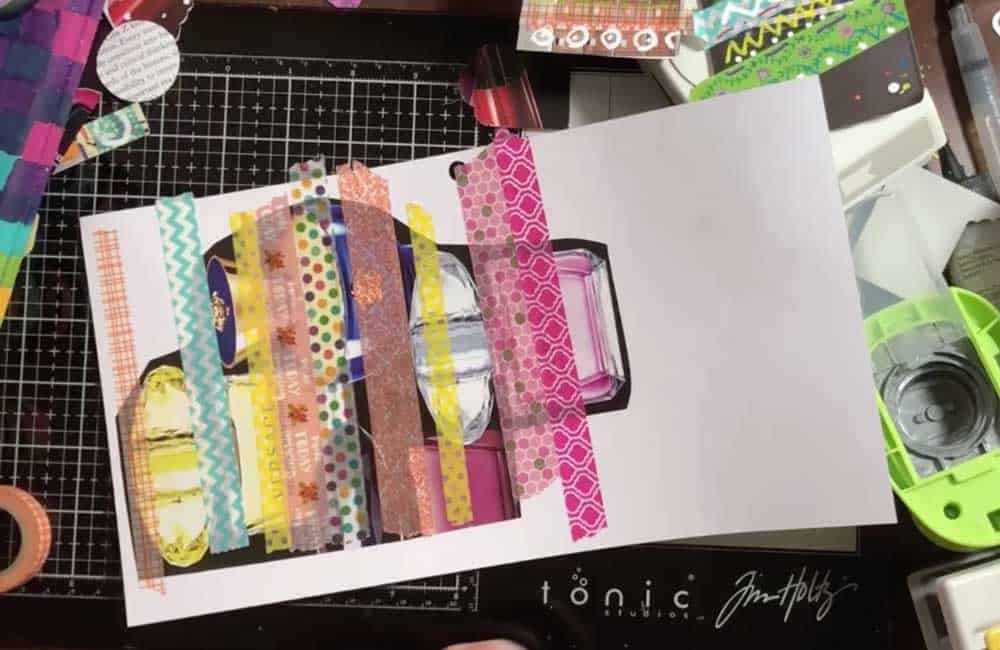 4. Use Paint Pens or Acrylic Paint & Brushes To Make Designs
I use Posca pens for this (acrylic paint pens) but you can use any kind of paint or magic markers you like. Functionally you just want to get a bunch of different colored patterns on your tape.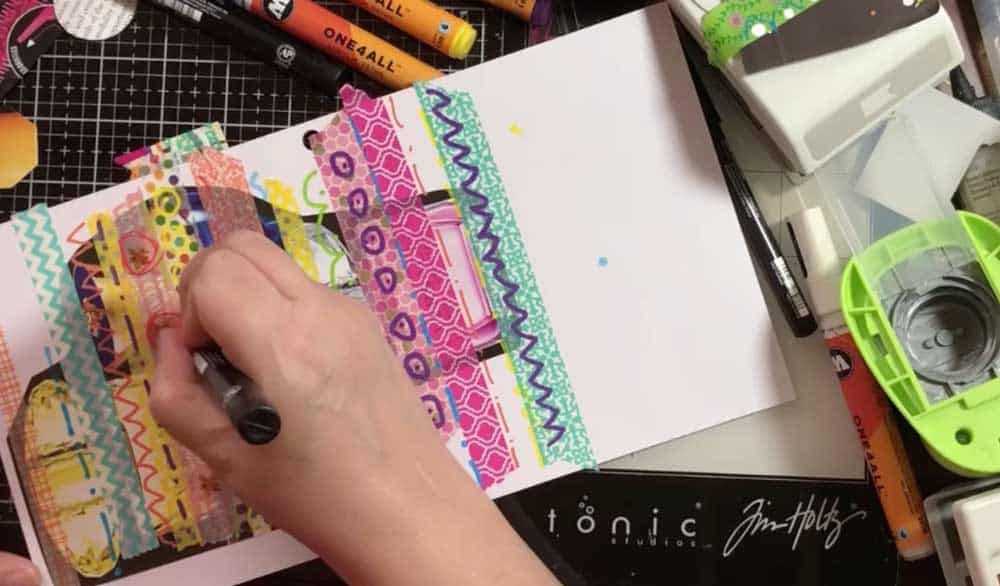 5. Use Punches or Scissors To Cut Out Tags and Tabs
Now you want to use your punches or even scissors to cut out shapes. This is a super fun way to make tabs to use in all your mixed media, junk journals or mini albums.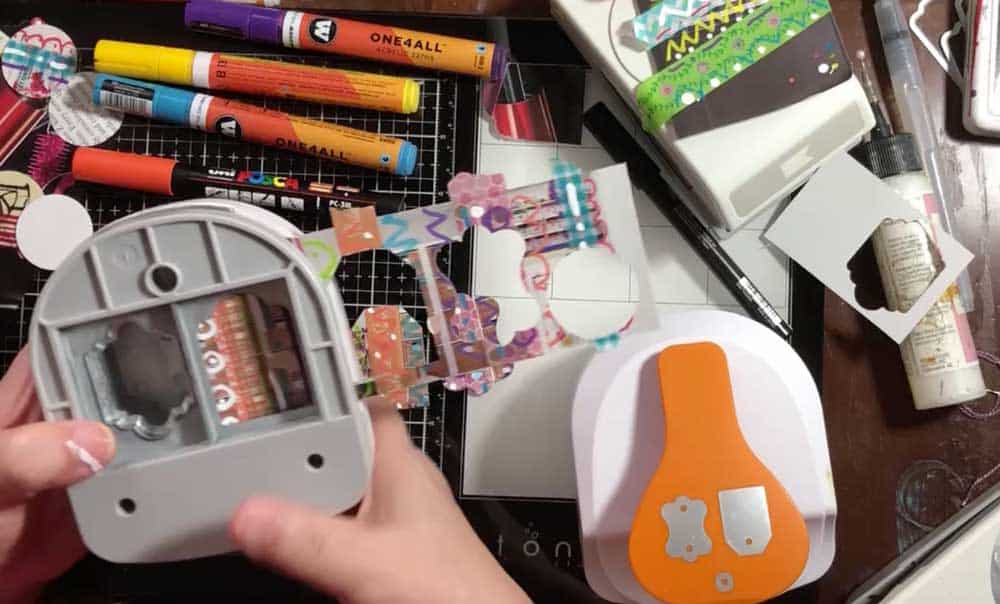 Full Magazine and Washi Tape How To Video Tutorial
The Final Tabs and Tag Project
I don't know that I could be more pleased with this project! I got a WHOLE BUNCH of tags done, super easy and fast, PLUS they are cute and will make a great addition to my journals.
I think what I like the most is that I am using up all the different scraps I have around, as well as magazine pages that I love but never really had a use for before. They were pretty but not something that could have worked well in my artwork.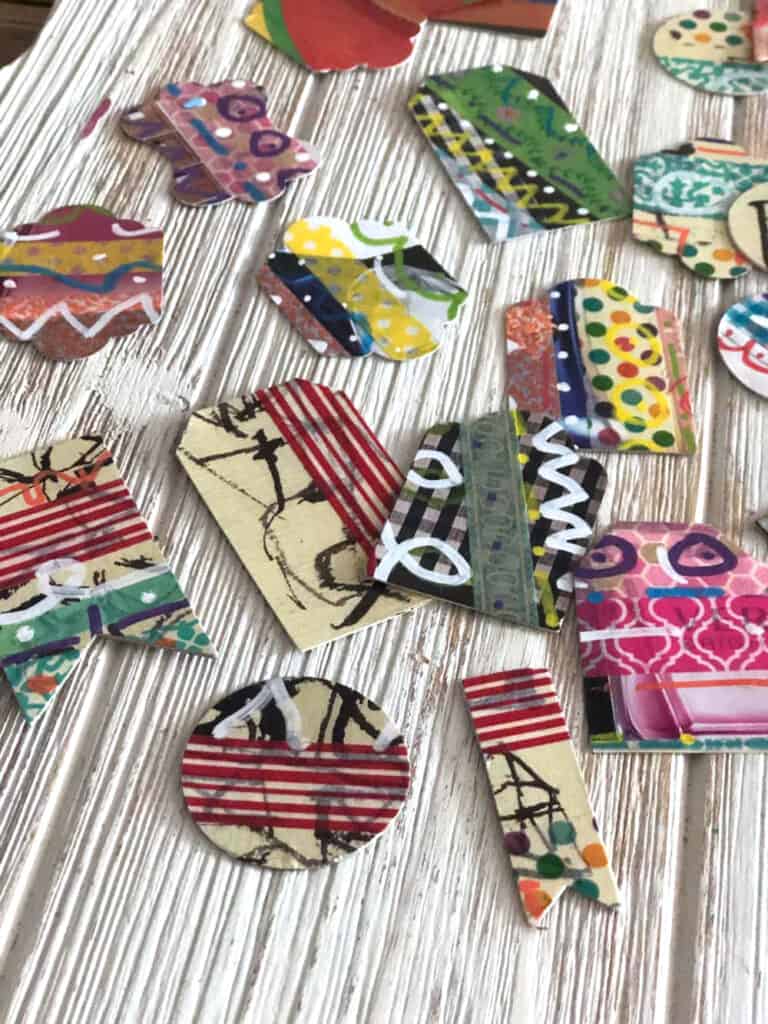 Tab and Tag FAQs
I get a lot of questions about these craft projects! Here are a few that you might have…
Do I Have To Use Colorful Washi Tape?
I find that washi tape with patterns works great! You could try to match your washi tape to perfectly match your background image if you like a monochrome look or you can do them mis-matched like I do. Washi tape is a great colorful punch to any project, whether it has patterns or just colors.
Can You Use Paper Bags As The Background Papers?
I would suggest using something with a little bit of "heft" like heavy scrapbook paper, card stock or even cardboard. Because I hang lots of dangles from my tags they have to be thick and sturdy!
Can You Use Masking Tape Instead Of Washi Tape?
You can use any kind of tape, paper, scraps that you want! This a super fun project because you can use a mish-mash of anything you have laying around. If you use washi tape to create these, you might even want to put a swish of glue stick on them to make it stickier.
If you love this project you will love the washi tape broken hearts and shining stars!