As a mixed media artist I loved the idea of using the Cricut Joy to cut out letters, do stencils and mask, but first I needed to know what kind of paper the Cricut Joy could cut! Here are my best tips and ideas for how to pick the right kind of paper for the Joy!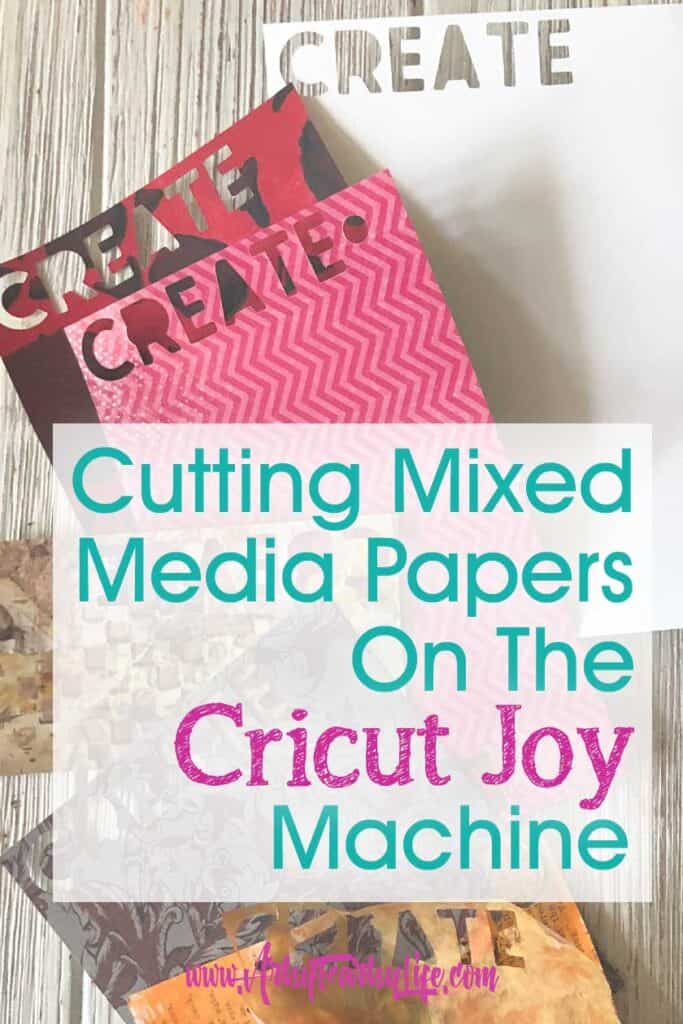 please note :: Please note that this article contains affiliate links, and that means that I may earn a commission if you buy something. Read my full disclosure here.
What Is A Cricut Joy Machine?
In the real world, Cricut makes cutting machines for card and tshirt makers. They use vinyl and infusible ink to make super cute cups and mugs and doo-dads. But I am a mixed media artist and magazine collage artist so I always wondered if a Cricut machine would be for me.
So first, the Cricut Joy does some things that are wicked cool for mixed media artists. It can cut out letters and also write words for you… whoo whoo! But I am also going to use it for stencils and masks (tutorials coming soon!)
Second it is weensy! Like 6″X5″ weensy so I can put it beside me and just print things off (sort of like the difference between using a Sidekick rather than a huge Big Shot die cutting machine!)
Functionally with the Cricut Joy, you pick a computer shape or letters and then it will cut them out. Here is the word "CREATE" cut into all different kinds of mixed media paper.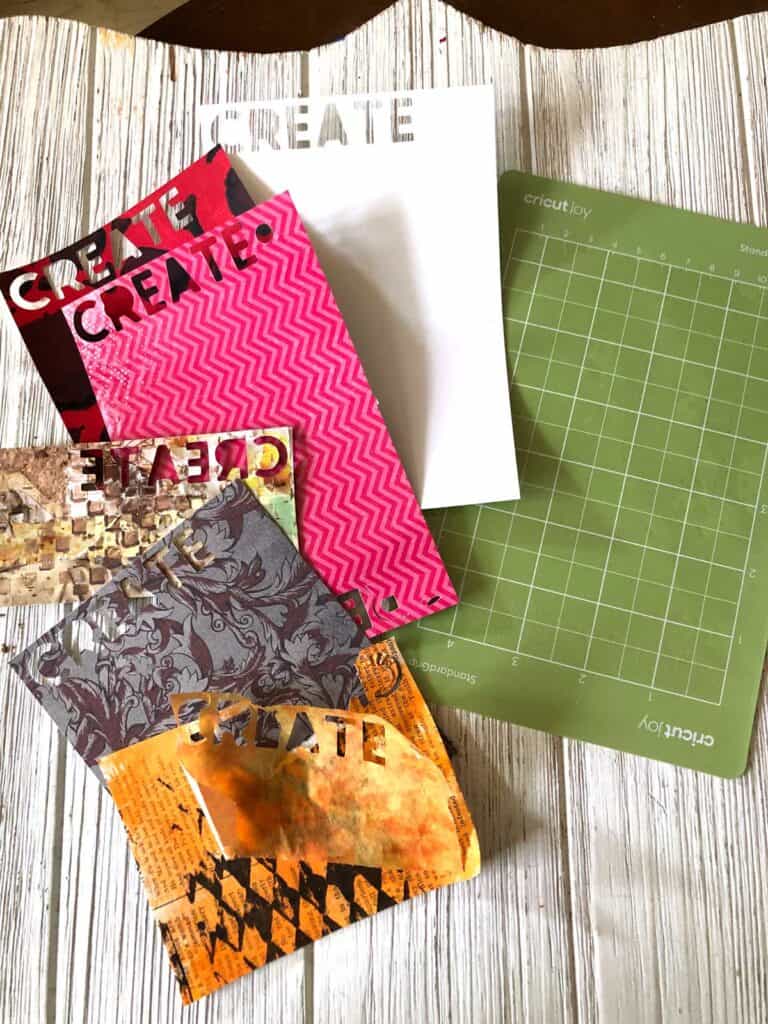 Full Walk Through Cricut Mixed Media Paper Tutorial
Products mentioned in the video:
Cricut Joy Cutting Machine

Cricut Joy Replacement Blade

Cricut Joy Replacement Mat

What Kinds of Paper Can A Cricut Joy Cut?
Cutting out colored card stock is cool for card makers, but I wanted to know if the Cricut Joy could handle the hurting that my mixed media papers would put on it.
I make layers and use glue and paint on my papers before I want to cut them out… ack!
So here are my takes on how well the Cricut Joy cut out different kinds of mixed media papers that I use everyday mostly from best chances to worst!
65lb Cardstock
I can't remember where, but I heard that the Joy likes 65lb cardstock the best. So I went to Michaels and bought 100 sheets of tiny cardstock paper that would fit right on the mat.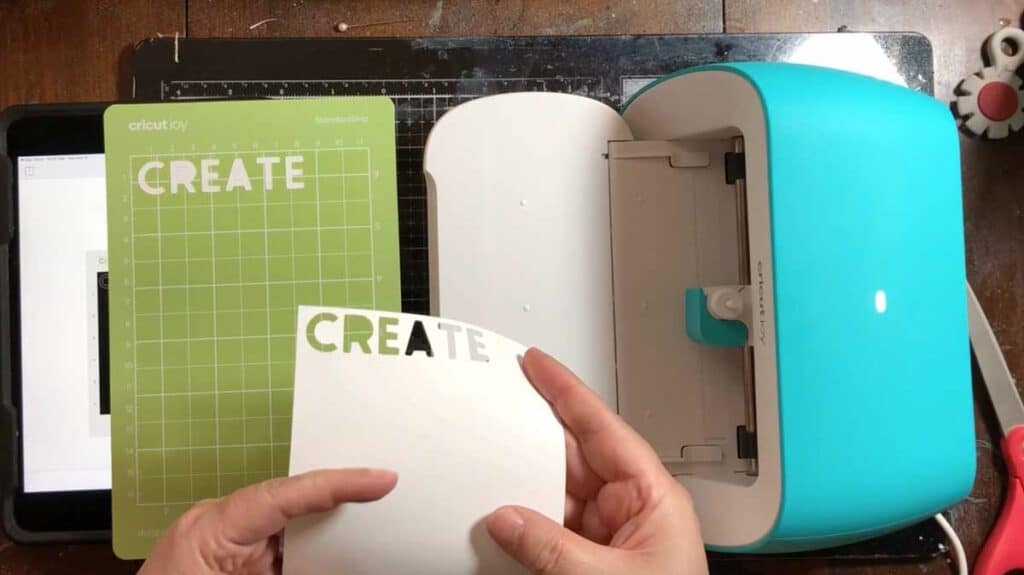 Success! It cuts 65lb card stock beautifully!
Old Book Paper
So bolstered by my "the perfect paper" success I decided to try super lightweight, 50 year old paper covered in acrylic paint from gel printing.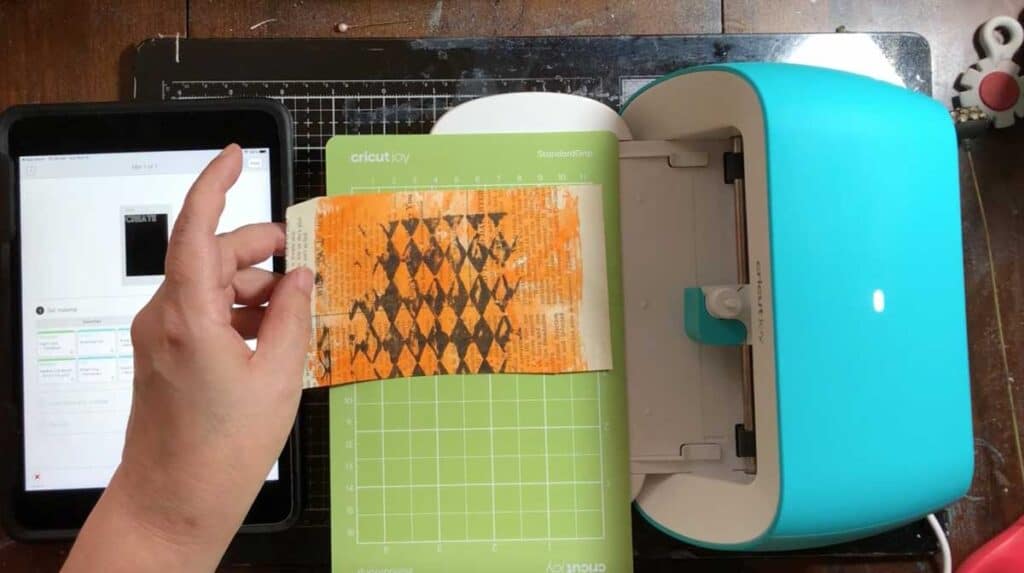 It did NOT work. It pulled the paper and bits of the old paper stuck to the sticky mat. Ratty old paper is just too delicate to use with this machine.
Mixed Media Paper With Acrylic Paint
Up next was Strathmore mixed media paper that I had done acrylic gel printing on (and pretty strong gel printing).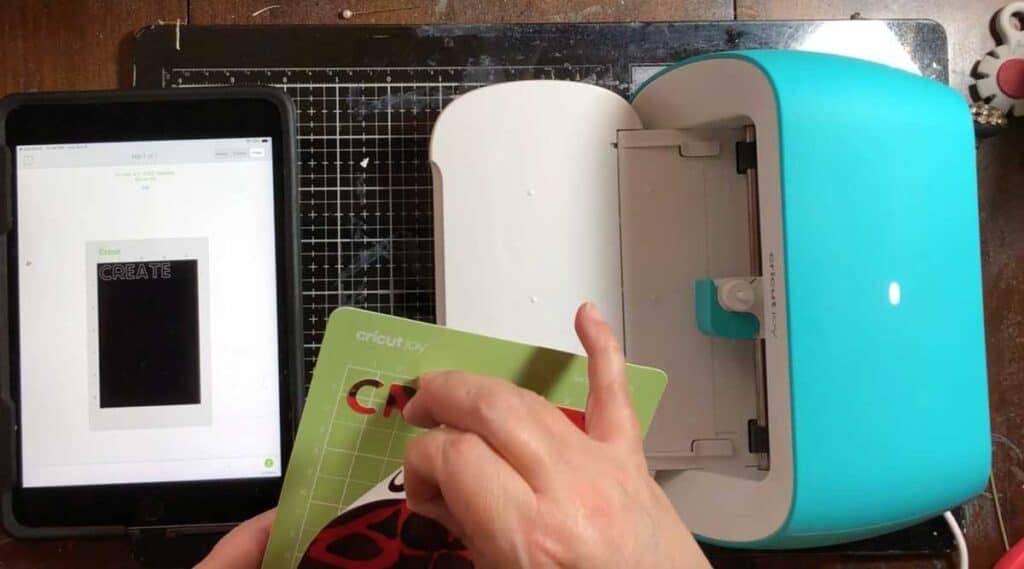 This worked great, maybe the best because the letters were easy to pull off!
Tim Holtz Wallpaper Paper
Tim Holtz has some cool wallpaper paper that he puts out for Christmas and Halloween. It is a bit heavier than card stock but is only one layer high.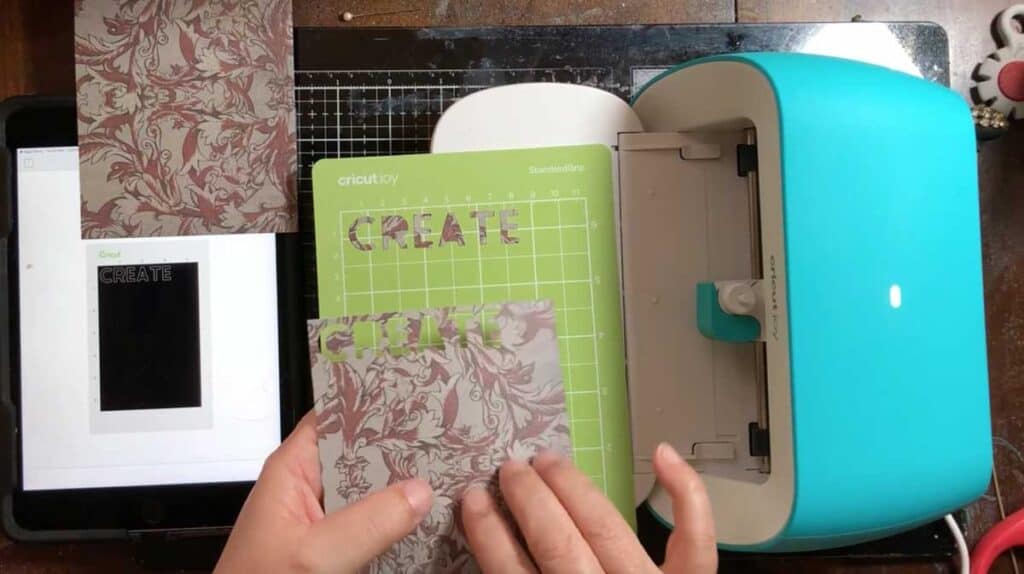 This worked a treat! Smooth cut and no problems.
Magazine Collage (Multiple Layers)
Okay, I thought this one would be a bit of stretch. It had layers of magazine collage, glitter card stock and then arylic paint.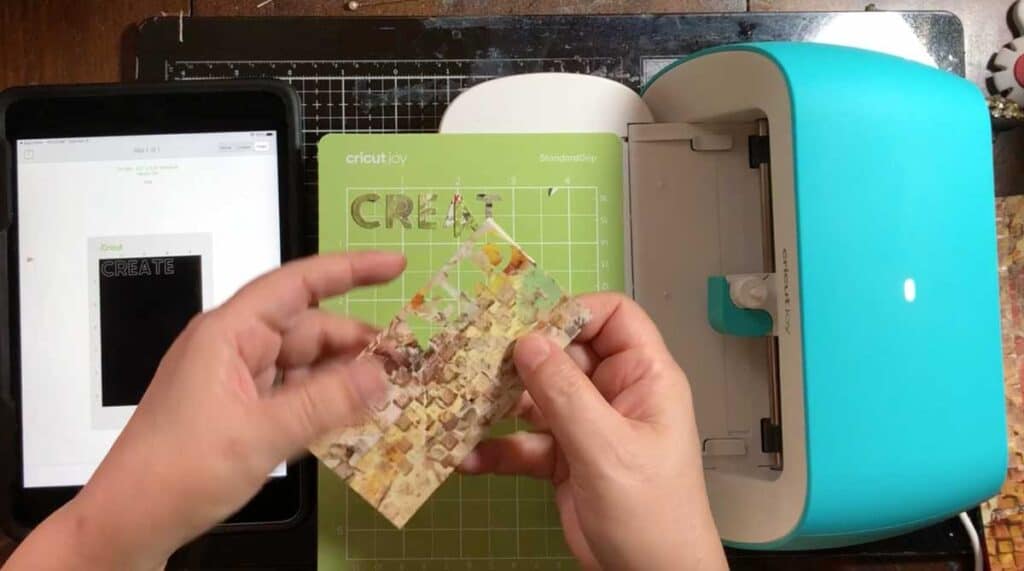 Now, I did the trick where I didn't pull it out, just cut it twice on the same lines, but it worked great!
Tissue Paper
Last but not least was tissue paper. I went into this thinking it wouldn't work because it was too delicate, and I was right!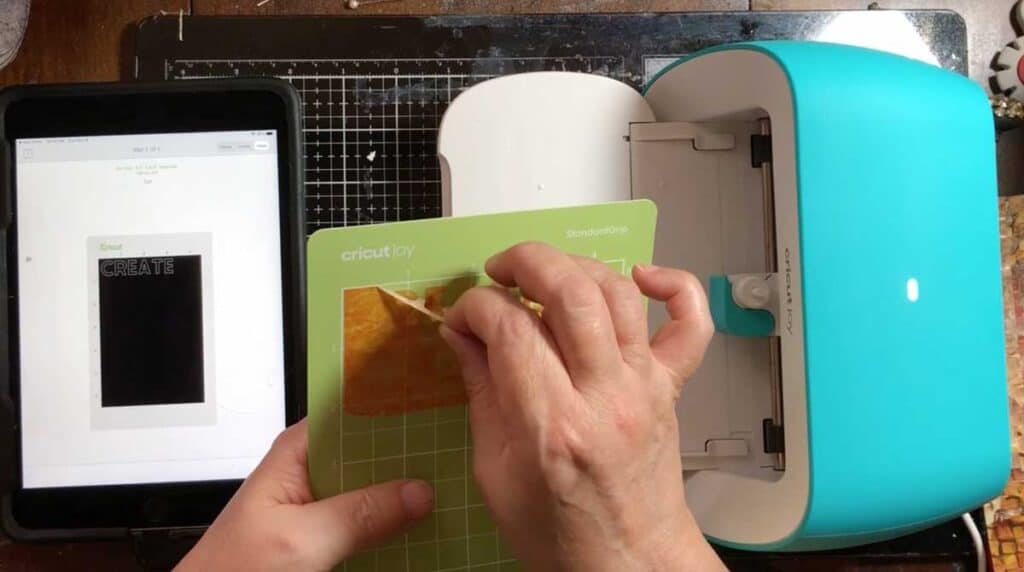 I have to say, I think it cut the tissue paper just fine, but pulling that delicate a paper off the mat just did not work well. You may be able to finagle it a bit by gluing it to another thin sheet of paper if you really need it!
Cricut Joy and Mixed Media Paper Wrapup
Okay, I have been wanting a Cricut Joy for a LONG time. I REALLY hate using dies to cut out letters and numbers, but I REALLY like using letters and numbers in my artwork.
Also, I couldn't find just the kind of stencils that I wanted and was going to try to order some online. With the Joy I can make my own damn stencils… whoo whoo!
So all in all, I think that the Joy is a good investment if you are a mixed media artist!